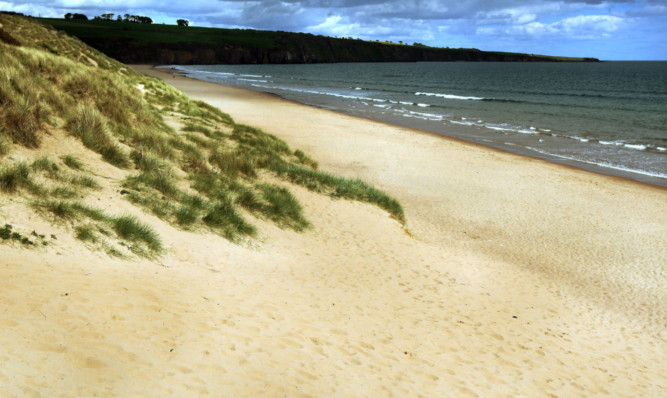 Police were called in to a stag-do stand-off at an Angus beauty spot.
The incident left a group of Fifers locked in at the Lunan Bay car park on the Angus coast at the weekend as hundreds of visitors aiming to enjoy the picturesque location found themselves locked out.
The bust-up occurred after the stag party refused to pay a £27 fee demanded by the operators of the car park, who lease it from Angus Council after a £90,000 upgrade in 2011 to the site between Arbroath and Montrose.
Lunan Farm Shop and Cafe have this year set up a new camping area adjacent to the busy car park but the four-strong wedding group were stunned with the turn of events which unfolded on Saturday evening.
"We have been going to Lunan Bay since we were all kids and never had any problems," said group member Steven Butler.
"We parked up in the far corner of the car park, as we always do, but then about 9 o'clock the owner came across and demanded £27 to park there.
"We said we wouldn't pay that and didn't see any signs about car park charges,
"All the guy was going on about was the cost of the carbon footprint, we have little waste and when we are coming back from the beach we even pick up other people's rubbish," said Steven.
The group woke on Sunday to find themselves trapped inside the car park by the locked gate.
Police were called later in the afternoon and the gate was opened, but Lunan Bay visitors contacted The Courier to express frustration about the situation.
"It's appalling that a public car park in one of our most beautiful locations should be shut and how must this look to people coming here on holiday?" said one.
The landowners did not respond to requests for a comment on the matter.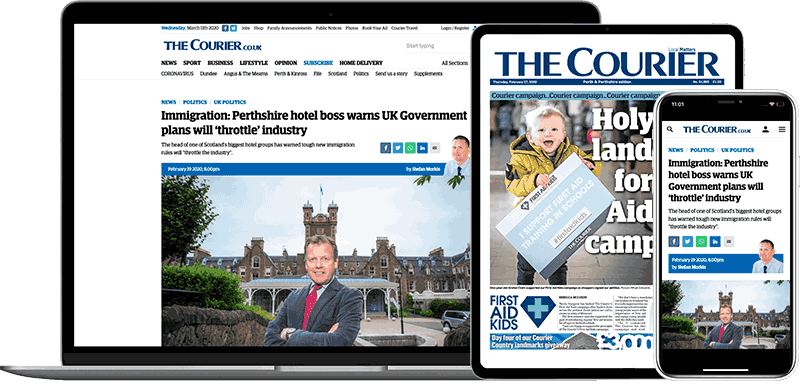 Help support quality local journalism … become a digital subscriber to The Courier
For as little as £5.99 a month you can access all of our content, including Premium articles.
Subscribe