 Former St Andrews University principal Professor Struther Arnott has died, it emerged last night.
Professor Arnott, who held the top post at Scotland's oldest university from 1986-99, died at his home in Doncaster. He was 78.
Current principal Professor Louise Richardson paid tribute to Professor Arnott, saying: "In one hurried message I cannot hope to capture the depth of his impact upon this university, or what he meant to those who worked and taught alongside him.
"He is widely regarded as an intellectual giant whose decisive and robust style of management laid the foundations for what has become a world-renowned science faculty in St Andrews."
Ms Richardson went on: "Appointed principal of St Andrews in 1986, those who met and worked with him remember an individual ahead of his time.
"He realised, before anyone else, that St Andrews faced a stark choice become excellent in science or get out of it altogether.
"His legacy is a university which has in recent years performed consistently strongly in the top reaches of the major domestic league tables and whose science faculty commands international respect."
For a fuller tribute to Professor Arnott, see Wednesday's Courier.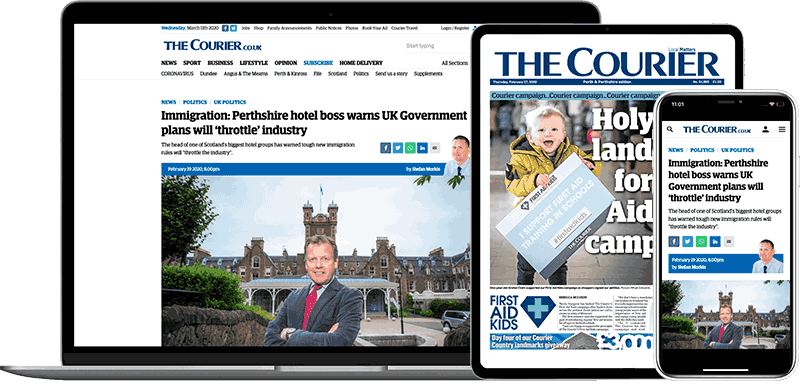 Help support quality local journalism … become a digital subscriber to The Courier
For as little as £5.99 a month you can access all of our content, including Premium articles.
Subscribe