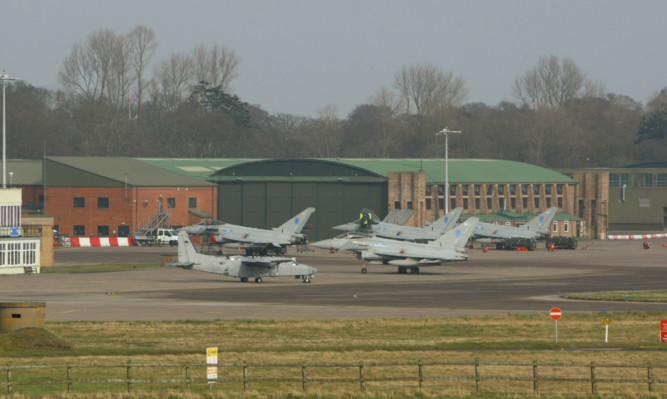 Job losses at RAF Leuchars have sparked a war of words between two Fife politicians.
Roderick Campbell, MSP for North East Fife, has described the sending of redundancy letters to 50 personnel at the air base as a "legacy of betrayal" by Westminster.
He claimed that the UK Government was damaging communities through its cuts of military staff, with 520 posts across the whole of Scotland axed.
However, his comments have provoked an angry response from Liberal Democrat MSP Willie Rennie, who in turn has accused Mr Campbell of betraying his own constituents by failing to vote against the closure of Cupar Sheriff Court.
On the cuts, Mr Campbell said: "These statistics serve to highlight the damage the UK Government is doing to the local community by removing jobs, people and money from the area.
"I have yet to receive a response from the Secretary of State for Defence regarding the security of the jobs of those in the army due to be stationed at Leuchars, nor of the civilian staff based there, but this evidence does not provide me with much comfort, or hope.
"The Secretary of State must now confirm the job security of the civilian staff at Leuchars and ensure no further cuts, besides those already imposed, are carried out in North East Fife."
However, Mr Rennie has challenged the SNP to come clean over personnel numbers for a Scottish Defence Force and launched a personal attack against Mr Campbell.
And he said the SNP politician had failed to stand up for local people by failing to vote against the closure of Cupar Sheriff Court last month.
The MSP said: "Instead of spreading uncertainty about the numbers of British army troops planned to be based in Leuchars, Roderick Campbell should answer how many of the Scottish Defence Force would be based there after independence.
"His comments are nothing more than a smokescreen to distract from the uncertain future Leuchars would face under independence."