Knockhill defends record after second serious accident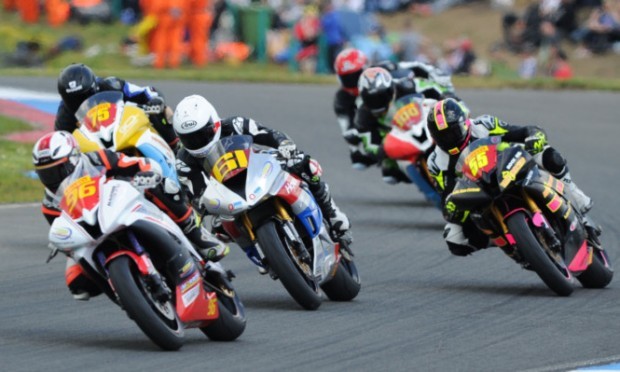 Knockhill Racing Circuit has defended its safety record following a second serious motorcycle accident on the track in as many days.
The world of motorsport was rocked when it emerged a 48-year-old man was critically injured in a motorcycle track-day incident just hours after a man died following a separate motorcycle racing accident on Sunday.
The police said a man was critically ill in hospital after he lost control of his motorbike at Knockhill around 12.45pm on Tuesday.
Police have not released details of the critically injured man.
However, The Courier understands he is 48 years old and may be from the Angus area. Police said the accident happened on the circuit and did not involve any other vehicle.
The Courier told how, following a separate incident at Knockhill on Sunday, 30-year-old Fife motorcyclist Matt Polanski, of Cardenden, succumbed to injuries sustained during a Knockhill Motor Sports Club Pre-Injection 600 race.
Emergency services made a bid to help Mr Polanski following the smash at around 3.30pm. He was taken to Ninewells Hospital in Dundee where he was treated at A&E and in the intensive care unit.
However, he died on Monday after succumbing to his injuries. Mr Polanski's family told The Courier how he was a "larger than life kind of guy".
They took comfort from the fact he was bringing life to others through the donation of his organs.
Knockhill Racing Circuit managing director Jillian Shedden said in a statement: "On both occasions, the full and required level of medical services were in immediate attendance and administered emergency treatment at the scene of each incident, with the first rider being transferred by road ambulance, the second was transferred by air ambulance.
"It is only the second time in 25 years that a patient has been transferred by air.
"The incident on Tuesday August 6 happened at a different corner and no other rider was involved.
"Investigations are ongoing, and as weather conditions were perfect on both occasions, and there were no apparent mechanical issues with either bike, and the track was in full licenced condition, the management at Knockhill do not foresee any changes to procedures as a result of these two unfortunate accidents.
"I would like to praise the efforts of the staff and the paramedics who were on the scene. I would also like to thank the air ambulance service for their cooperation and professionalism yesterday.
"Safety is always our priority, incidents of this nature are very rare however, we have all of the procedures and safety measures in place to deal with an incident if and when it happens. We are proud to have an excellent team trained to deal with incidents like this and one of the UK's best circuit medical facilities.
"Finally, our thoughts are with the friends and families of both riders involved."