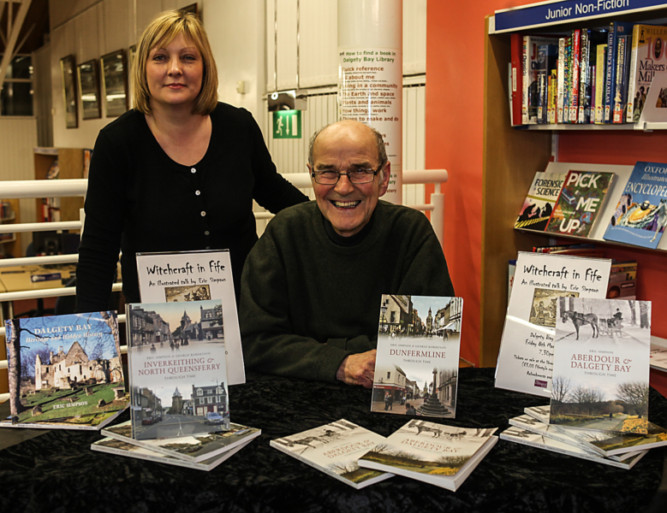 There were witches and warlock stories aplenty at an event in Dalgety Bay.
The enduring fascination the subject holds for people was demonstrated when an audience of more than 60 packed into the town's library for an illustrated talk on witchcraft in Fife by historian and author Eric Simpson.
Eric may be familiar to people who watched the recent BBC Scotland TV series Grand Tours of Scotland, to which he contributed. The talk was arranged to coincide with local history week as its theme this year was superstitions.
Referring to historical sources such as kirk session minutes, case trials and other local records, Eric delved into the 17th century accounts of witches and warlocks along the Fife coast, covering an area from St Andrews to Torryburn.
His account included gruesome details about the use of sleep deprivation and instruments of torture to extract confessions from suspected witches, alongwith tales of their traditional fate burning at the stake.
Library supervisor Brenda Hoyle said: "Witchcraft was a very popular topic and it was interesting to learn about such horrifying events which took place in our local area."