 The opening of a major Fife biomass plant will not lead to an increase in lorries travelling through a village, Fife Council has claimed.
Members of Falkland Community Council had raised concerns that the opening of the energy production facility at the Tullis Russell plant in Glenrothes would see an increase in HGV's passing through the community.
The fears were fuelled by the news that the biomass plant would be powered by wood chips provided by a farm near Abernethy.
However, Fife Council has said that there are no plans for lorries to pass through Falkland en route to Glenrothes, but that the situation will be monitored when the plant opens.
Richard Simmons, transportation development lead officer for North Fife, said: "The biomass plant is nearing completion and only when fully-operational would it be appropriate to consider whether the haulage contractor is adhering to the HGV routing arrangements submitted to the council as part of the applicants traffic management plan.
"Fife Council is not aware of any intention to route HGVs through Falkland from any of the potential fuel suppliers.
"At this time, Fife Council has alerted the applicant to the community council's concerns to try to avoid any problem occurring in the future."
The transport plan agreed with Fife Council last June indicates a route from Binn Farm to Gateside, then along the A91 through Auchtermuchty to Melville Lodge roundabout and up the A92 to Glenrothes.
Estimated traffic volume is of around one vehicle per hour.
Anthony Garrett, chairman of Falkland Community Council, has welcomed Mr Simmons' response, although he intends to canvas the opinion of othercommunity council members next week.
"I think it's a perfectly reasonable response from Fife Council," he said.
"We will have to wait and see until the plant starts operating though.
"If there is a problem, then we will have to take it up with the council.
"We do have a community council meeting next week, however, and we will gauge the feeling at the meeting then."
jowatson@thecourier.co.uk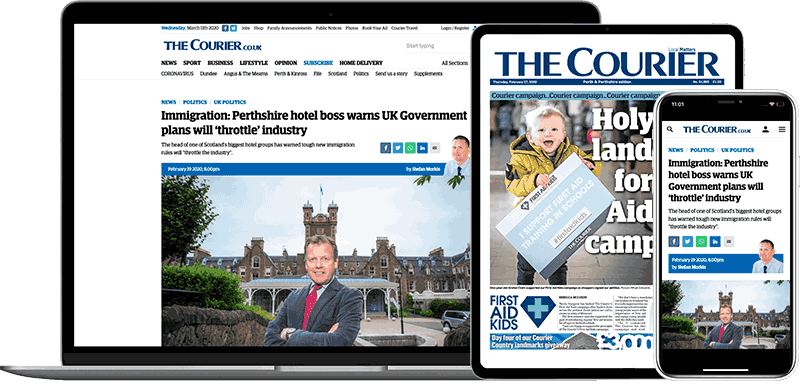 Help support quality local journalism … become a digital subscriber to The Courier
For as little as £5.99 a month you can access all of our content, including Premium articles.
Subscribe