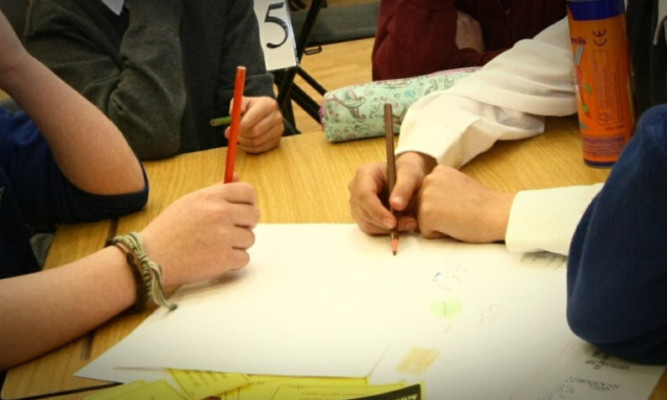 Schools across Fife are facing the prospect of closure or merger.
Fife Council says it is battling to bridge a £70 million funding gap and today released its cash-saving proposals.
A report asks councillors to agree to a number of short and medium-term proposals for the school estate, with the council stressing all the suggestions would be the subject of consultations with parents and communities.
In Glenrothes, there is a proposal to close Tanshall Primary School and move children to Caskieberran and Southwood primary schools.
The report also notes a "longer term requirement" to reduce the area's three secondary schools to two, and investigate funding for a new school build.
There is also a plan to "monitor the occupancy, condition and accessibility of Warout Primary School and engage the community in possible solutions".
In Dunfermline, Wellwood would be closed and pupils transferred to McLean Primary School.
Pitcorthie Primary would also shut and its pupils moved to Lynburn and Commercial primary schools. Part of Lynburn Primary School's catchment area would be transferred to Touch Primary School.
The Masterton Primary School catchment area would also be changed, and there would be a new study of a lack of capacity in the south Dunfermline area and pressure on existing schools including Carnegie Primary School.
For South West Fife, the proposals suggest closing Crombie Primary School and moving its pupils to Cairneyhill.
Meanwhile, in North East Fife Dunino Primary School faces the threat of closure, with its children transferring to Kingsbarns.
Rathillet and New Gilston primaries also face closure, with their pupils moving to Balmerino and Largoward respectively.
The report also highlights the need for a study of how changes at RAF Leuchars will affect future schooling requirements.
The council's executive committee will be asked to consider the report next Tuesday.
For a full report on the proposals, and local reaction, see Wednesday's Courier or try our digital edition.