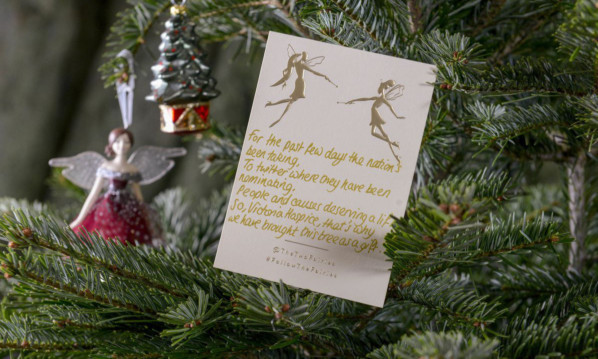 A Kirkcaldy hospice received a surprise gift from "fairies" carrying out random acts of kindness across the country.
Victoria Hospice was among the latest to be visited by @TheTwoFairies, who quietly left a 6ft Christmas tree.
Magic and Sparkle, whose generosity is sweeping the UK as part of the Marks & Spencer campaign, receive nominations for deserving recipients on Twitter.
A calling card attached to the tree read: "For the past few days the nation has been taking to Twitter where they have been nominating people and causes deserving a lift. So, Victoria Hospice, that's why we have bought this tree as a gift."
A further 49 trees are being delivered to deserving families and organisations.