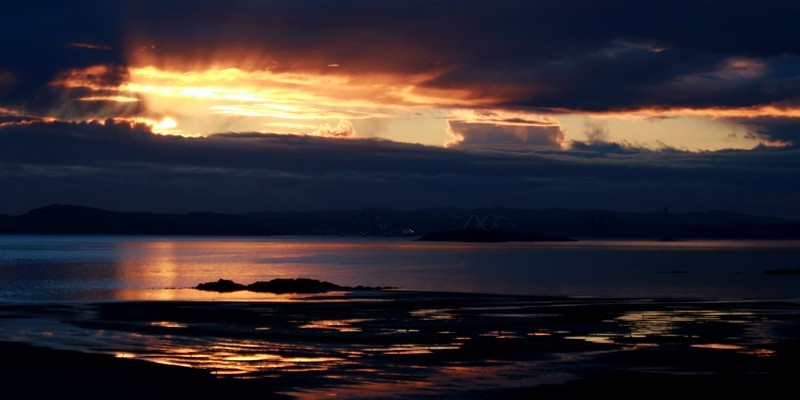 The hunt is on to name the new Forth bridge, and the public will have a big say in the process.
Transport minister Keith Brown launched a campaign to find a name for what is currently known as the Forth Replacement Crossing.
He said: "We fully recognise that finding an appropriate name for the new bridge is a matter of considerable interest.
"It is absolutely right, then, that the people of Scotland have the final say on the identity of this historic project."
Suggestions can be lodged up until the end of January.
An independent panel will then debate ideas and draw up a shortlis that will go out to a final public vote before Scotland will learn the name next summer.
The panel is made up of civic, business and community representatives from across Scotland, including Dunfermline Athletic chairman John Yorkston, who represents the Scotish Chamber of Commerce.
"This will be an iconic bridge, and I am hoping to get a name which will fire the imagination," added Mr Brown.
"I am sure we will get something appropriate."
The communities most affected by the new crossing have been recognised, with Jan Short from North Queensferry Community Council and Keith Giblett of Queensferry and District Community Council, taking their place on the panel.
"The building of this bridge is an historic event in the life of a village which is already steeped in history," said Ms Short.
"The new bridge is very significant to the village of North Queensferry in many ways, and it is important that we are represented on the bridge naming advisory panel."
Mr Giblett said the impact building work has on local communities was significant, so being part of the panel was recognition.
While Mr Brown hinted there may be more information about plans to stir the imagination of the younger generation in the search for a name, fellow panellist, Scottish Youth Parliament chief executive, Hamira Khan, said: "It's only right for the next generation of young Scots to provide their input as they'll be the ones travelling across the bridge for years to come.
"We look forward to ensuring the views of young people are taken into account during this process, so the new name truly reflects the wishes of the people of Scotland."
Suggestions can be registered at www.namethebridge.co.uk, by calling 0845 259 1113 or by writing to Forth Replacement Crossing Contact and Education Centre, Forth Road Bridge, South Queensferry, Edinburgh, EH30 9SF.
Website users can also see if their preferred name has already been contributed, as well as view a selection of recent name suggestions.