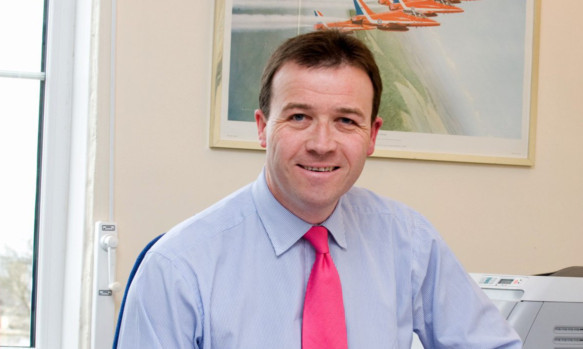 TROUBLE AT a Fife paper mill has been resolved following the cancellation of industrial action.
Around 150 employees at Smith Anderson's sites in Kirkcaldy and Falkland walked out on strike on three consecutive Wednesdays.
The action was due to continue each Wednesday until the end of January in protest against changes to their holiday entitlement.
Scotland's largest union, Unite, which represented the striking workers, claimed the company's behaviour had been unreasonable and the strikes had been well supported.
However, Smith Anderson chief executive Michael Longstaffe told The Courier yesterday that the dispute had officially been called off by Unite following a meeting between management and union representatives.
He said it had been the first and only meeting on the issue and had quickly led to a resolution.
"Having been assured by Unite the Union that last week's industrial action had been cancelled, we were then able to make good on our promise to meet," said Mr Longstaffe.
"This meeting was cordial, focused and provided a mutually acceptable solution at speed."
The dispute centred around two days of holiday.
Unite regional officer Margaret Lawson said at the start of the strike that employees had been told they would have to work for six months, from July to December, without being allowed to take any statutory holiday.
She called for the restoration of two holiday days in October, which had instead been tagged on to the end of the Easter break.
Mrs Lawson claimed it was "unreasonable" not to be allowed to take any holidays after July, and said it was "undermining the work-life balance" of employees.
Following the meeting, however, the company has agreed to allow employees to take two floating days at any time of year, ending the dispute.
"We had suggested a 10 working-day, two-week complete shut at Easter, which will now be eight working days, with an option to extend to two weeks using two floating days," said Mr Longstaffe.
"We have reinstated the latter and most of our employees are very happy to take them, however some now have the option not to," he added.
"I am thrilled to have seen such a swift resolution when common sense prevailed and we can get back to doing what we all do best, especially during the week before Christmas."
The threat of an overtime ban was lifted at the same time, ending a frustrating time for those trying to supplement incomes in the build-up to the festive period, the chief executive said.
"Previously fixed holidays in July and October have been moved into April, in line with the company's wishes," he continued.
"Eliminating shorter working weeks enhances the efficiency of the entire operation."
Employees still enjoy an unchanged minimum of 33 holiday days per year, with a further day being provided for long service.
Unite yesterday confirmed the industrial action had been called off, but declined to comment further.
Privately-owned Smith Anderson is the UK's largest paper bag manufacturer.
Established in 1859, it currently operates from two sites in Fife, at Falkland and Kirkcaldy, employing more than 200 people and making 50 million paper bags per week for a number of industry sectors.
"Smith Anderson has enjoyed a three-year period of sustained and profitable growth and although this action did not affect customer service in any way, the influence on morale was most painful," said Mr Longstaffe.
"We will now power into 2013 with renewed energy and as a united force, fully relocating to our new state-of-the-art premises in Kirkcaldy before the summer of next year."
cwarrender@thecourier.co.uk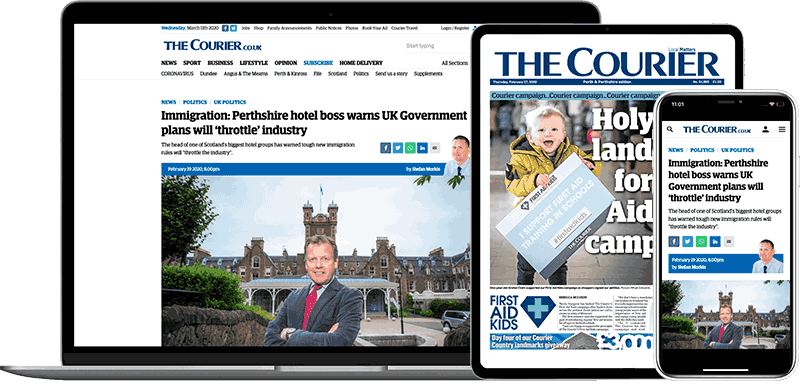 Help support quality local journalism … become a digital subscriber to The Courier
For as little as £5.99 a month you can access all of our content, including Premium articles.
Subscribe