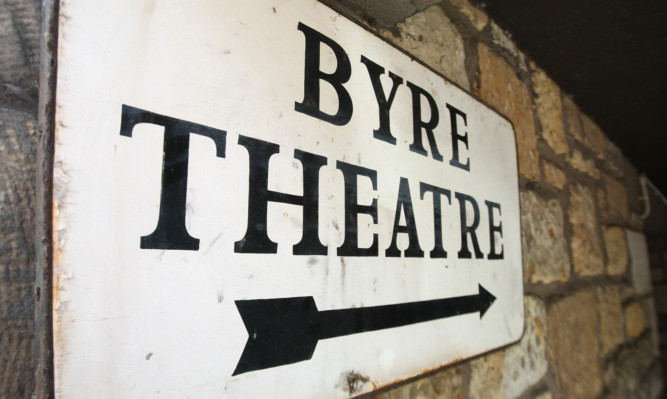 Thousands of people from all over the world have joined a campaign trying to save the Byre Theatre in St Andrews.
The shock revelation at the weekend that the theatre is to close was met with dismay by actors, politicians and residents.
They have joined forces to issue a single, simple message The Show Must Go On.
Pressure is now mounting on Creative Scotland and Fife Council to help find a viable solution.
The Courier reported on Saturday that the theatre faces an uncertain future. Over the weekend the board of the Byre Theatre of St Andrews Ltd expressed "deep regret" when confirming that it is to close.
In the face of mounting financial difficulties, the board said there was no alternative to liquidation.
The Byre, which is due to close its doors for the last time on Thursday night, had a £5.5 million facelift in 2001 but has struggled to cover its costs since.
Tributes have been paid to the "selfless" Byre Theatre staff who have volunteered to put on charity dance shows for free this week despite knowing they are all but certain to lose their jobs.
Newsnight presenter Kirsty Wark said the closure was "a bad day for drama".
High Life star Forbes Masson said the Byre was a "little gem" and that its demise was "dreadful".
North East Fife MP Sir Menzies Campbell talked of the theatre's "long and distinguished history".
He also spoke of his hopes that the Byre will be able to operate in some guise in the future.
Supporters have also vowed to save the theatre, with over 4,000 already having signed up to a Facebook campaign.
For more on the campaign to save the Byre Theatre, see Monday's Courier or try our new digital edition.