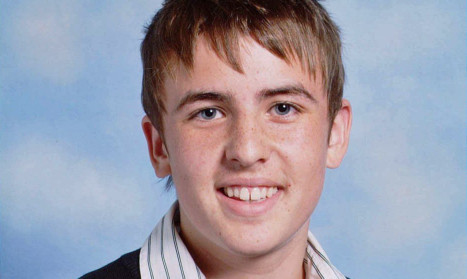 A Fife mother-of-four has told of the terrible moment when she realised that two cars in front of her were about to be involved in a head-on collision.
Rhona Easton (31), of Springfield, told The Courier how "everything went into slow motion" as she realised that a Peugeot 206 driving towards her was going to be involved in an accident with a Peugeot 207 in front of her.
Jefferson Kettles (18), of Falkland, who was driving the Peugeot 206 on the A91 from Cupar to Ladybank, died at the scene of the crash on Monday morning.
Mrs Easton was driving her Toyota Landcruiser from Springfield to Cupar with her four young children and their puppy. Her vehicle sustained damage after being hit by the debris from both crashed cars.
But while she feels "exceptionally lucky" that she and her children avoided injury, her heart goes out to Jefferson's family and the 51-year-old woman who survived.
Mrs Easton said: "Everything went into slow motion. I had four children in the car and my priority was to keep them safe."
Mrs Easton said it was "tragic" for the Kettles family and her thoughts were with them.
She added: "It must be horrendous for the families involved and we have all been thinking of them. I am devastated for the poor mother of the boy who died.
"I was desperate to know how the lady who survived was after the accident. I was pleased to learn that she's going to be OK and I am thinking of her.
"I know we are exceptionally lucky. Our big car seems to have made the difference and I thank God we are all OK."
Jefferson's family have paid tribute to their "great, fun-loving lad".
Police have asked anyone who witnessed the accident, or who may have seen the cars involved just before the accident, to call them on 0845 600 5702.
A report on the incident is being sent to the procurator fiscal.
malexander@thecourier.co.uk