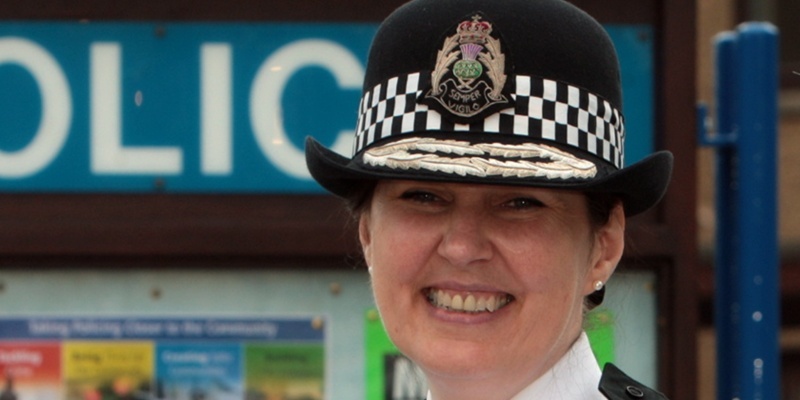 Police in Fife are probing the circumstances surrounding a head-on car crash involving their own chief constable, it has emerged.
Officers from Fife Police are investigating the cause of Tuesday morning's crash involving Norma Graham and have been told to conduct their inquiry as they would in relation to any other incident on the region's roads, which could mean further action should anyone be found to have done anything wrong.
However, a road safety campaign group is calling for an external investigation.
It is understood that Mrs Graham (49), Scotland's first female chief constable, had been making her way to work at Fife Police headquarters in Glenrothes when the accident happened on the B922 Cluny to Kinglassie road shortly after 8am.
Her unmarked blue Audi Quattro was involved in a collision with a silver Renault Clio at a sharp bend in the road, leaving both her and the woman driving the Clio needing hospital treatment.
Both women have since been released from hospital and Mrs Graham was said to be recuperating at home, although she is expected to return to work this week.
The accident was just one of several on Fife's roads on Tuesday morning, when black ice caused problems for many motorists.
That could account for reports emerging over the weekend that suggested part of the police's inquiry will examine claims Mrs Graham's vehicle had ventured on to the other side of the carriageway.
The Cluny to Kinglassie road, which is used by many drivers between Kirkcaldy and Glenrothes wishing to avoid tailbacks on the A92, was partially closed for more than an hour after the accident involving the chief constable, with motorists being diverted via Strathore Road through Thornton.
Over the weekend, Fife Police confirmed that officers are investigating Tuesday's accident and will follow due process.
However, Scotland's Campaign against Irresponsible Driving, an organisation which champions safe driving standards, called for the incident to be investigated thoroughly by a third party, and not be carried out by Fife Police itself.
"A crash involving a chief constable should be investigated by another force or, even better, a completely independent group," it said. "Public confidence in the police is vital, and that would only happen in this case if there is a totally transparent inquiry."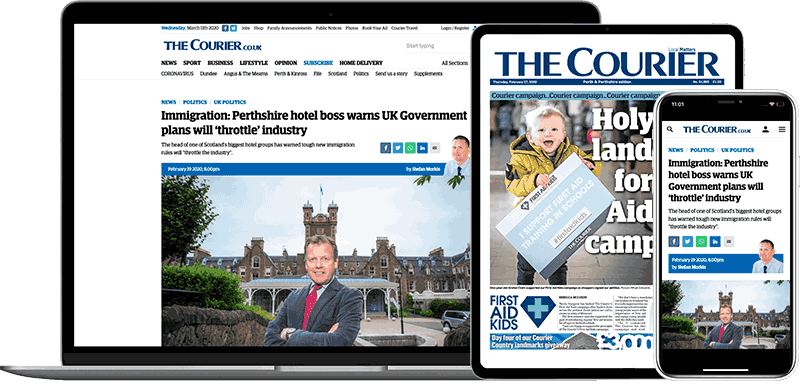 Help support quality local journalism … become a digital subscriber to The Courier
For as little as £5.99 a month you can access all of our content, including Premium articles.
Subscribe