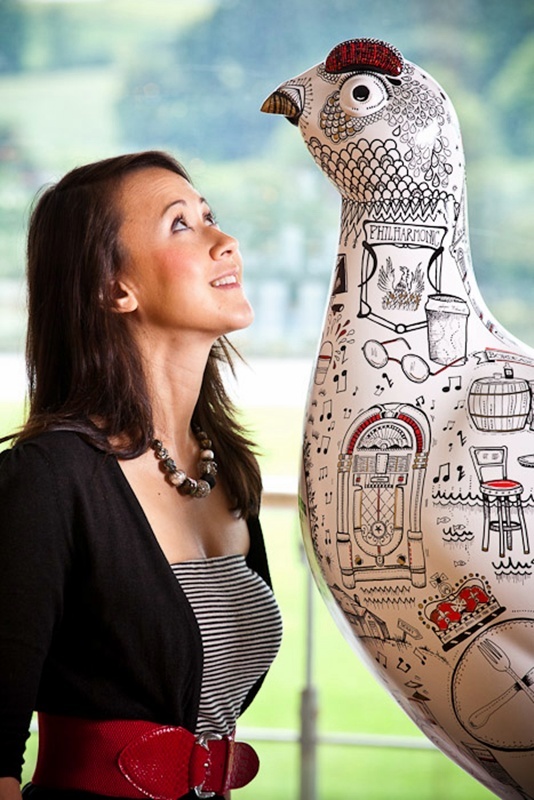 Pubs in Perth and St Andrews are featured in a replica statue of the Famous Grouse illustrated by artist Johanna Basford, who studied in Dundee.
Fans on Facebook voted for their favourite pubs from The Famous Grouse Famous 100.
The top 30 won the honour of having their fame depicted in an illustration by Johanna a Duncan of Jordanstone College graduate and made it on to the statue.
Nine pubs from Scotland were voted into the top 30, including The Bothy, Perth, The Jigger Inn, St Andrews, and the Oxford Bar, Edinburgh, which found fame thanks to Fife author Ian Rankin as Inspector Rebus's favourite watering hole.
The Jigger Inn dates back to the 1850s, when it was the station master's lodge.
Now in The Old Course Hotel, the bar is known to locals and golfers alike as the 19th hole.
Each of the 30 have been immortalised in ink by Johanna and penned on to the one-metre model of the iconic grouse.
The top 30 landlords will also receive a framed illustration to display in their bar, while the statue will go on tour.
Johanna said, "I love an inky challenge, so when The Famous Grouse first approached me with the idea of creating a drawing directly onto the super-sized statue of the iconic bird, I was just delighted."
Famous Grouse director Gerry O'Donnell said, "We wanted to reward the top 30 pubs from The Famous Grouse Famous 100 that are voted as having the best claims to fame.
"What better way to do this than by displaying these illustrations on our very own Famous Grouse statue?"
Johanna graduated in 2005 with first-class honours in printed textiles.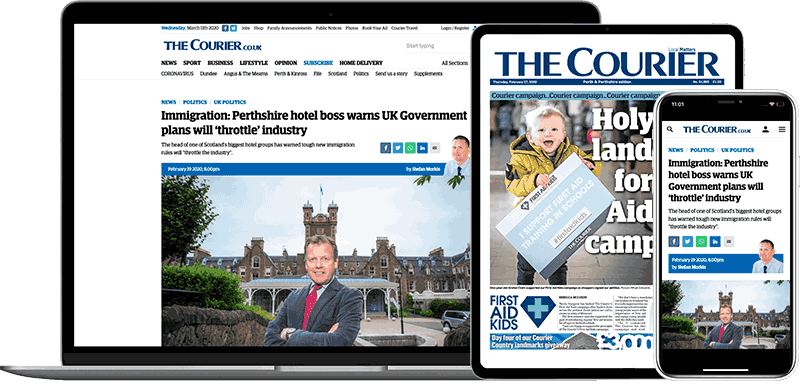 Help support quality local journalism … become a digital subscriber to The Courier
For as little as £5.99 a month you can access all of our content, including Premium articles.
Subscribe