 Almost 400 youngsters have been admitted to hospital in Tayside after self-harming over the past five years.
The number was higher in 2014 than in any other year and NHS Tayside has also revealed that girls are more likely to self-harm than boys.
Laurie Matthew is coordinator with Dundee's 18 and Under charity.
She said: "It is important to understand that self-harm is not a suicide attempt it's a way of expressing feelings and coping with life.
"There can be a variety of reasons for self-harming – it could be relationship problems, domestic violence, parents splitting up, bullying or the stress of exams."
Ms Matthew said that while girls tended to self-harm more, boys were less likely to seek help or let anyone know.
She believes there is a greater need for services tailored to men and boys and is calling for more confidential support services for children.
"If children talk about self-harm, suicidal thoughts or abuse, then the adults start pushing panic buttons and informing the parents or social services," she said.
"While that can be a good thing, it also means young people are less likely to talk."
NHS Tayside said it provided specialist support, including a self-harm service, online support and a drop-in centre to assist young people, teachers and health professions deal with the problem.
Anyone who has concerns about self-harming is invited to contact its Child and Adolescent Mental Health Service.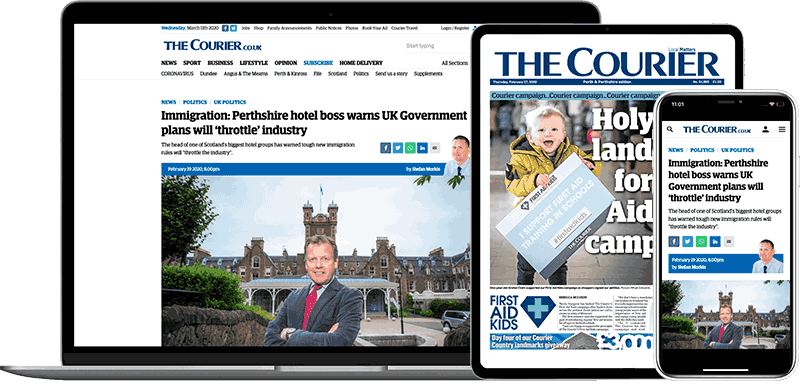 Help support quality local journalism … become a digital subscriber to The Courier
For as little as £5.99 a month you can access all of our content, including Premium articles.
Subscribe