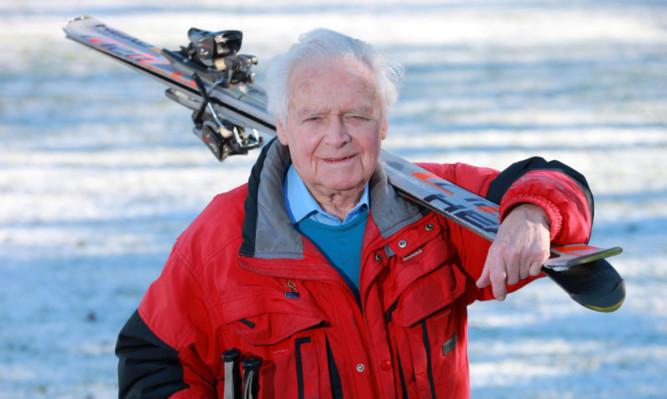 A Perthshire ski legend is hoping to hit the Alps at the grand old age of 95.
Scone man George Stewart has been skiing for 70 years after picking up the sport while serving in Italy during the Second World War.
His love for the slopes has been so enduring that he believes it has made him the oldest skier in Scotland.
Mr Stewart said: "I'm just a recreational skier. I took it up too late. I'm still hoping to go out to the Alps this year but haven't got that arranged yet.
"I just go up to Glenshee for a couple of runs. As far as I know, I must be the oldest skier in Scotland.
"I go whenever I feel like it and if the weather is good. I must have good weather.
"I'm not prepared to go and ski in bad weather. That's just not on at all."
Mr Stewart, who only stepped down from the board of Snowsport Scotland in November, usually joins his son Alan, a former skier with Team GB at the 1976 and 1980 Winter Olympics, on trips abroad.
"I hope I can keep on skiing. I'll just need to see how I do," he said.
"Having skied at Glenshee this year, I think I can still manage. I felt quite comfortable."
Scottish Ski Club chairman Rona Hulbert said: "George is an absolute skiing legend, loved and respected by all. He doesn't just go skiing, he actually races.
"Every year we have a prize for the oldest competitor he's up against my mum, who's 85. I think every other year he lets her win it. He's an absolute gentleman."