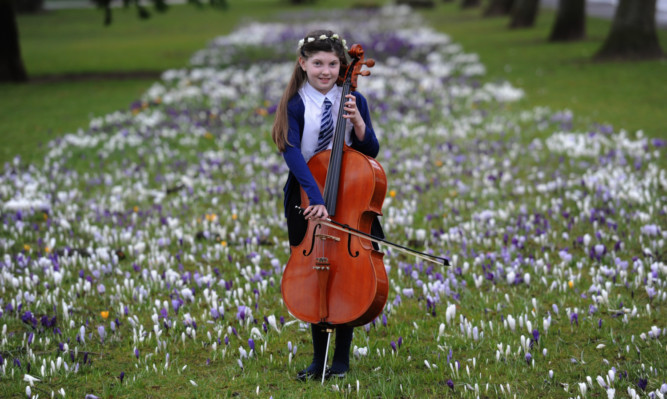 A radical shake-up of children's music lessons in Perthshire, which aimed to make savings of more than £75,000, has been partially rejected by councillors.
The long-standing review of the region's instrumental music service was launched in September 2014 and sparked fears that jobs could be cut and future generations could miss out.
The delayed findings of the review were put to members of Perth and Kinross Council's lifelong learning committee.
Officers proposed measures to save around £76,600, while avoiding swingeing cuts to jobs and services.
Recommendations included allocating tutors to local areas, thus cutting down on travel costs, and investigating sponsorship deals.
A review of highly subscribed music camps, which are held three times a year, could also save the council some £14,000 a year, members were told.
However, Councillor Barbara Vaughn proposed an amendment, rejecting several proposals including withdrawing free tuition to S3 pupils and the removal of a vacant tutor post at a cost of £8,000. She also called for the music camp review to be rejected until the full implications could be assessed.
Ms Vaughn said: "There are an awful lot of parents in Perth and Kinross who are very, very concerned about this and they have been kept concerned for a very long period of time. I think they will be delighted to hear we are retaining tuition for S3 pupils."
She added: "When we have a waiting list of some 600 pupils, the concept of deleting a teacher from the establishment seems to be totally unacceptable."
The amendment was accepted by convener Bob Band, but he warned that savings of at least £75,000 would still have to be made.
The cutbacks were set out in the council's 2014 budget, but they were given a stay of execution to avoid making changes during the service's 50th anniversary last year.
More than 820 pupils, parents and carers took part in a consultation on the review. Almost all (94.6%) said music was an "essential element" of children's education, helping boost confidence.
The study found that 40% of pupils who applied for music tuition were unsuccessful, with waiting lists of between 600 and 700 pupils in a single academic year.
A further report on alternative savings is expected to be brought back to councillors later this year.