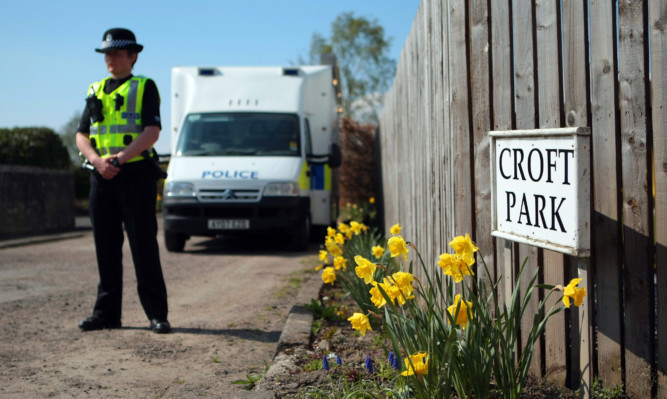 A Perthshire jeweller had the imprint of the embossed base of a frying pan on his head, a jury has been told.
Alan Gardner's head injury was an exact match for the logo on the bottom of a heavy pan with a broken handle which police later found in the kitchen of his home in Balbeggie.
Forensic pathologist Dr David Sadler, 53, told a jury at the High Court in Livingston that he and a colleague had carried out an autopsy on Mr Gardner's body shortly after he was found dead.
He said: "We suspected at first that the injury had been caused by a mobile phone, or a similar object with letters and numbers on it.
"At time of examination we had a patterned injury for which we didn't know the cause. The cause came later with the discovery of the pan.
"It's a very good fit," he said. "An excellent fit. When it comes to patterned injuries on bodies this is about as good as it gets."
He said five characters, including an 'R' symbol in a circle, a stylized 'a' in the word 'Prima' and the letters 'tro' from the word 'Vitro' in particular seemed very well matched.
He said: "The pattern of the bruising would be in keeping with infliction with a similarly shaped hard object and comprised a series of small lines and circles."
Asked how many times that might have happened he said: "The whole injury and the patterned area around it likely reflect a single impact. For there to be more than one impact it would have to be in exactly the same place without obscuring the pattern.
"The simplest and best explanation is a single impact. This would indicate that the injury is very fresh, likely inflicted immediately before death."
He said he suggested the police go look for something with a patterned surface with numbers and letters. "I suggested something like a number pad on a mobile phone, something similarly patterned. They recovered some mobile phones and photographed them.
"The finding of a frying pan with a broken handle and an embossed pattern on its base came as a surprise to us pathologists."
He said Mr Gardner had probably been dead for three to four days before his body was found in with the legs bound cocooned in a duvet at his home.
He dismissed as "rubbish" the popular assumption that pathologists like him could accurately determine the precise day and time Mr Gardner had died.
He said: "It's the bane of my life. In this case the passing of rigor mortis which typically only lasts a day or two the development of some minor greenish putrefactive discolouration around the mouth and the presence of skin slippage would suggest that he'd been dead for a few days before discovery on Thursday April 23.
"This would make the time of death closer to the time he was last seen be that Sunday or Monday than to the time of his discovery that Thursday. Sunday or Monday would fit the post mortem findings."
The injury was well demarcated and showed no evidence of healing and was likely inflicted very shortly before death.
He said it was a bit surprising that there was no associated skull fracture or bleeding inside the skull. Examination of the brain revealed no evidence of bruising on the outer surface or deeper injury.
The deceased was 49 years old and known to be a chronic alcoholic and on medical treatment for alcohol-related epileptic type fits.
However, the jury has been told that the precise cause of Mr Gardner's death was "inconclusive".
Former pizza chef Nikola Zhulev, 30, is accused of murdering Mr Gardner between April 19 and 23 last year and digging a grave with the intention of concealing the body in woodland at St Martin's near Guildtown, Perth.
He also accused of hiding the keys of the dead man's 4×4, stealing and pawning valuables, using Mr Gardner's credit card to buy meals and of possessing and being involved in the supply of heroin.
Bulgarian Zhulev, formerly of Perth and now of Perth prison, denies all of the charges.
The trial, before Lady Rae, continues.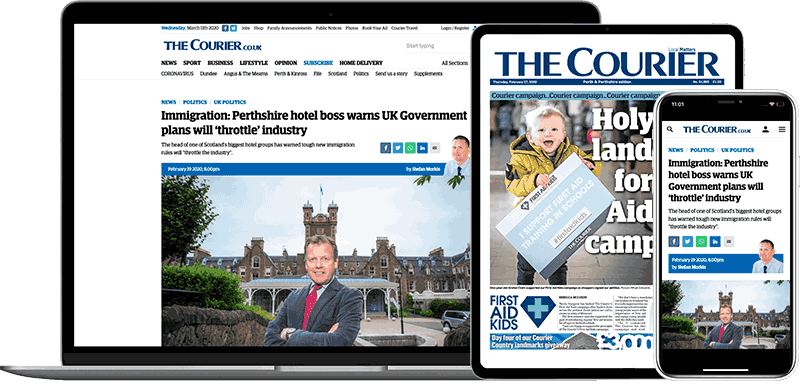 Help support quality local journalism … become a digital subscriber to The Courier
For as little as £5.99 a month you can access all of our content, including Premium articles.
Subscribe