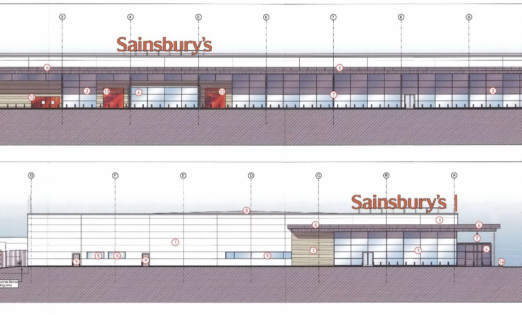 The impact of a proposed Perth supermarket on city centre traders will be fully scrutinised, council bosses have pledged.
The £40 million proposal, once linked to retail giant Sainsbury's, has been revived by developers FRP Advisory who want to renew planning permission before it expires later this year.
Based at the old mart site near East Huntingtower, the scheme was scrapped after a legal dispute between Sainsbury's and Tesco.
Basic details of the new plan went before members of Perth and Kinross Council's development management committee.
A full planning application will be submitted at a later date after a public consultation.
Convenor Bob Band reminded members that they were not allowed to comment on the proposals at this stage.
"We are here to point out any matters that planners should take into consideration," he said. "We are not here to pass judgement."
Kinross-shire councillor Joe Giacopazzi said it was important to carry out a "needs assessment" to gauge the requirement for a new supermarket. "There have been a lot of new shops since these plans were first raised four years ago," he said.
Councillor Callum Gillies said he hoped designs would include an upgrade for the A85 to cope with more traffic.
Almond and Earn councillor Henry Anderson added that land to the rear of the site was notorious for fly-tipping and needed to be addressed.
In his report, development quality manager Nick Brian said key considerations would also include a study of town centre impact, as well as the new store's effects on the surrounding area.
When the plans were approved, the council laid down a series of conditions to protect the "vitality and viability" of the city centre.
Perth City West was told its one-and-a-half acre selling floor would be made up of a minimum of 65% convenience items and a maximum of 35% of comparison goods, such as clothes, toys and household appliances.
Both Sainsbury's and Waitrose have told The Courier they will not be involved in the revived plan and have no immediate plans to open up shop in Perth.
The old mart, run by United Auctions, was closed down seven years ago when its operations were moved to Stirling.
Bosses said the move was necessary to protect the company's long-term future.