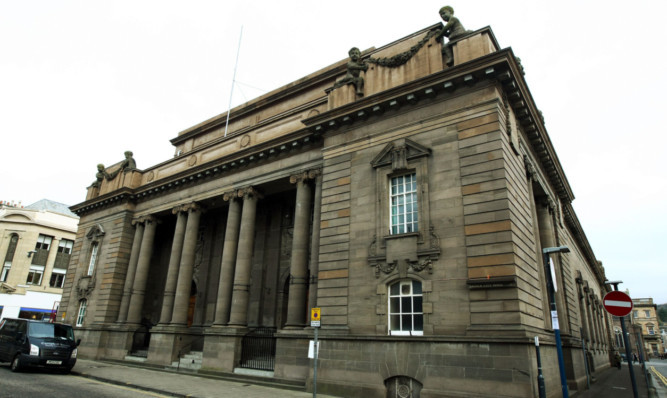 The backers of a bid to save Perth City Hall from demolition believe the building can have a place at the very heart of "grand designs" for the city's future.
Perth and Kinross Council is progressing with plans to create a £25 million sports hub, while major efforts are under way to attract new businesses and investment to the area.
Amid such ambition, the newly-formed Perth Market Place Ltd is confident that reimagining the former civic building as an upmarket food hall can play a part in the transformation of the city.
The local authority has long sought to bring the listed Edwardian building's life to an end, only for it to be put back on the market in July after Historic Scotland once again called for its retention.
The remarketing offered developers another chance to step up to save the building, with interested parties having until the January 16 deadline to submit their plans to the council.
One proposal sure to be placed before councillors is that from Perth Market Place Ltd, which has resurrected the market hall idea as a showcase for the wealth of top produce for which Perthshire is famed.
Those behind the plan hope they can finally convince elected members and officials of its viability and the benefits it can bring to the city.
A spokesman for the company said: "The Perth City Market Trust scheme would have been ideal, had conditions been economically favourable.
"Sadly, it was not a scheme for a time of austerity, being both too complicated and too expensive.
"Our new scheme is far less costly, is simpler and will require far fewer alterations to the fabric of the building.
"In fact, we believe our plans will conserve the majority of the existing hall as it is today, perhaps as much as 90%."
He added: "I believe this project fits into the council's grand design for the future of Perth.
"It is working on some ingenious solutions to long-standing urban problems and this is the context into which we intend to slot our project.
"I firmly believe that the reimagining of the city hall as a marketplace can enhance the council's objectives."
The spokesman said the revised scheme had been positively received by Historic Scotland and endorsed by the Prince's Foundation for Building Community and had captured the interest of food producers.
Property specialist Jones Lang Lasalle will once again scrutinise any plans put forward for the "long lease" of the hall on behalf of Perth and Kinross Council.
They will then be placed before elected members for their consideration of the best way to proceed.