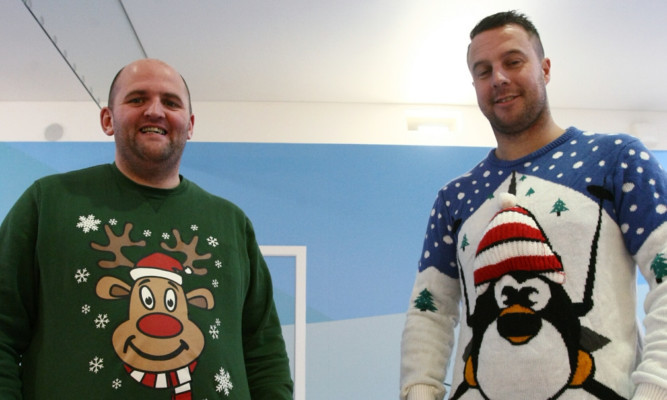 The dad of a tragic Perth toddler has set himself his biggest personal challenge to date.
Alan Glyn has raised more than £100,000 for charity Meningitis Now since Alexis Rose contracted the illness and died at the age of just 19 months in 2011.
Now he aims to give that total a massive boost in 2015 by carrying out his first skydive.
The 34-year-old, who stripped in a fundraising production of the Full Monty earlier this year, said the 10,000ft jump would be the biggest ever test of his mettle.
He said: "This will be, for me personally, my biggest challenge ever. I am not good with heights at all.
"I am scared about it even now, when I am sitting in a chair."
Alan also revealed his other plans for fundraising in the new year.
"The other big thing will be an event called May Mayhem for Meningitis," he said.
"Throughout the month of May I will be challenging people to do something for each of the 31 days whether that's running, or something else and we are trying to get local schools involved in that.
"Meningitis Now are getting behind this and it's going to be massive.
"I also have seven people, including my wife Ruth, who are going to run the London Marathon."
Just over 12 months ago Alan considered scaling back his fundraising efforts but has found that he still feels driven to raise money for the cause.
"It's gone from a process to help me grieve to something I really enjoy doing," he said.
"There's so much positivity that's come out of a tragic situation."
He went on: "2014 has been an amazing year and I can't thank everyone who has supported us enough.
"It's not just me that does this, it's very much a team effort."
Alexis Rose and her sister Christina were born almost three months premature and at birth Alexis Rose weighed just 2lb 12oz.
Christina did not develop meningitis and is now an active five-year-old.
She and her older brother, Billy, have since been joined by little sister Amber.