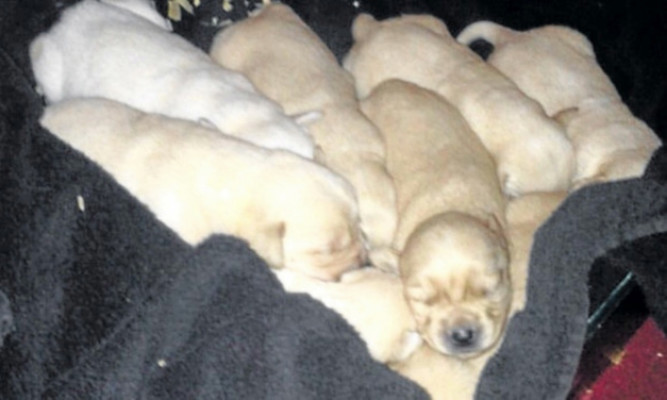 Investigations into the theft of puppies from a Highland Perthshire gamekeeper have stretched as far as Wales.
Tayside police officers investigating the incident, in which six yellow labradors were taken from kennels at Killicrankie, have been liaising with Heddlu Dyfed Powys after an advert offering similar dogs free of charge appeared online.
The puppies were almost five weeks old at the time of their theft, which occurred overnight on December 11/12, and three further puppies were found dead at the scene.
Katie McCandless, who runs the Missing Pets in Perth and Kinross Facebook page, said members of the public were keen to help trace the stolen pups.
She said: "It went a bit manic at one point as everyone kept sharing this post of lab pups free to a good home down in Wales.
"The appeal has gotten a wide coverage, though. There have been nearly 22,000 shares on Facebook and over a thousand comments from people sharing from all over the UK."
The dogs' owner Darren Smith, 29, had earlier called the theft "horrendous".
He said he hoped the pups would still be alive, while his mother urged the public not to buy a puppy without seeing the parents.