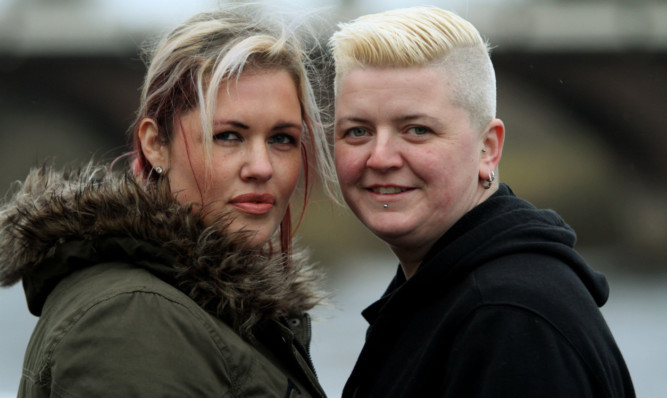 The first same-sex couple to marry in Perth are looking forward to "making history".
Ash and Nikki Fraser-Green are currently in a civil partnership but wanted to have full marriage recognition.
They have booked the first available slot with the registrar in Perth on Hogmanay, when their family and friends will gather to see the couple tie the knot before continuing the celebrations at their reception.
Ash, 33, a nurse in Dundee, said: "This is great recognition.
"While we both feel we have been married for three years together for 10 this gives us the same rights as every other couple.
"It will be one of the first ceremonies, we will be part of history.
"We are very excited. I think it will be a memorable occasion.
For us it is about saying 'this is my wife'. It also cements our family for our two children that we are similar to every other family."
Nikki, 29, is a support worker in Perth, where the couple live.