 A salesman has been found not guilty of assaulting his uncle during a weekend away.
Alistair Langfield was acquitted following a trial at Perth Sheriff Court.
The 36-year-old had denied assaulting Ewan Smith at Moness Country Club in Aberfeldy by punching him on the head and body on May 24 last year.
Solicitor Laura Greer, defending, had submitted a special defence of self-defence, and Langfield said Smith had thrown the first punch.
The court heard that a disagreement arose between the men after they, along with Langfield's father Derek, spent an evening talking and drinking.
Mr Langfield Sr said he left to go to bed and was awoken by the sound of the men fighting.
He separated them before returning to bed but claimed he was woken for a second time by the pair.
A cabin at the site, which the men had rented for a weekend while training for a charity yomp, was left covered in blood following the incident.
Mr Smith admitted hitting Langfield with a glass, claiming he was in fear of his life after being attacked.
Sheriff Fiona Tait said this admission was enough to cause her to have reasonable doubt with regard to the events of that evening and she found Langfield, of Arisdale Crescent, Glasgow, not guilty.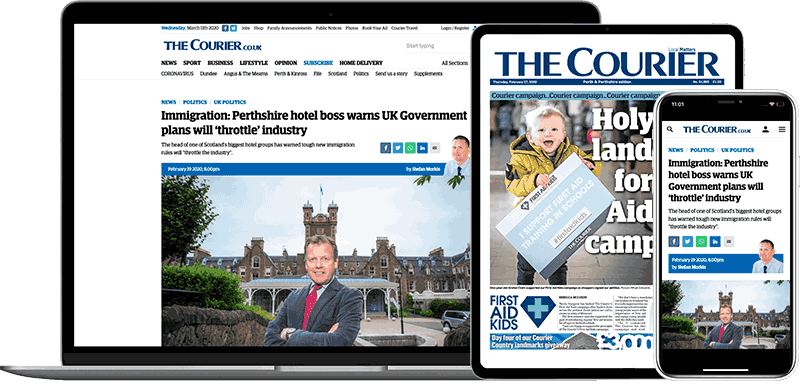 Help support quality local journalism … become a digital subscriber to The Courier
For as little as £5.99 a month you can access all of our content, including Premium articles.
Subscribe