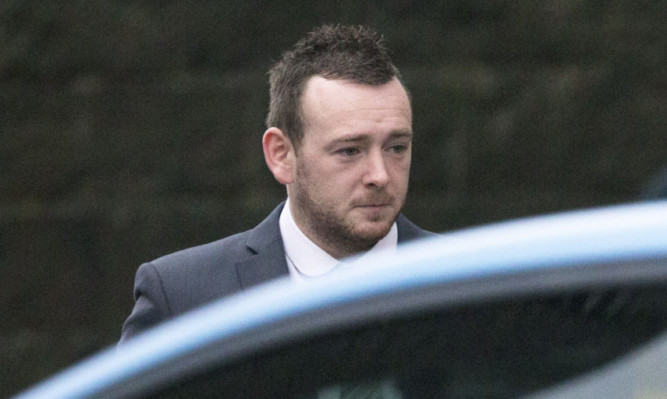 A chef ripped off his top before goading a drinker into a fight on the street.
Thomas Hayward challenged Ryan Gallagher to a fight on the pavement outside the Picture House in Errol, where he also worked as a bar manager.
Gallagher, 26, had been ejected from the premises after arguing with staff.
At Perth Sheriff Court both men admitted conducting themselves in a disorderly manner outside the restaurant on July 19.
The pair shouted, swore, engaged in a fight and committed a breach of the peace.
Hayward, 37, was on bail at the time of the offence.
Depute fiscal Tina Dickie told the court: "The accused Hayward is a bar manager and was working in that capacity at the time of the offence.
"Accused Gallagher is known to Mr Hayward as he drinks at the locus.
"Mr Gallagher arrived at the locus at about 7pm with a group of friends. They were playing pool and drinking alcohol.
"At about 8pm Mr Gallagher became embroiled in an argument with bar staff regarding his bar tab and payment for drinks.
"The argument was heated. Mr Gallagher was asked to leave the premises and was escorted by friends.
"It would appear that Mr Hayward was observing what went on between Mr Gallacher and the bar staff.
"He then made his way to the front of the premises as well. He removed his chef's jacket, exposing his bare chest, and challenged Mr Gallagher to a fight.
"They were seen goading each other. No blows landed but they were seen grappling. Police were called and arrested both accused."
Solicitor Paul Ralph, representing Gallagher, said he wondered if such a fight was an "ancient ritual" used by chefs to settle disputes.
He said his client also worked as a chef and was in a position to pay a fine.
Billy Somerville, representing Hayward, also said his client was in a position to pay a financial penalty.
Sherriff Lindsay Foulis fined Gallagher, of Preston Watson Street, Perth, £450, and imposed a £500 penalty on Hayward, of Gorse Loan, Perth.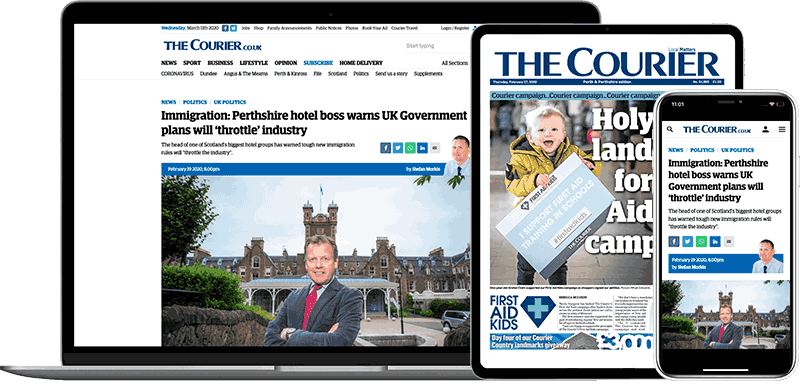 Help support quality local journalism … become a digital subscriber to The Courier
For as little as £5.99 a month you can access all of our content, including Premium articles.
Subscribe