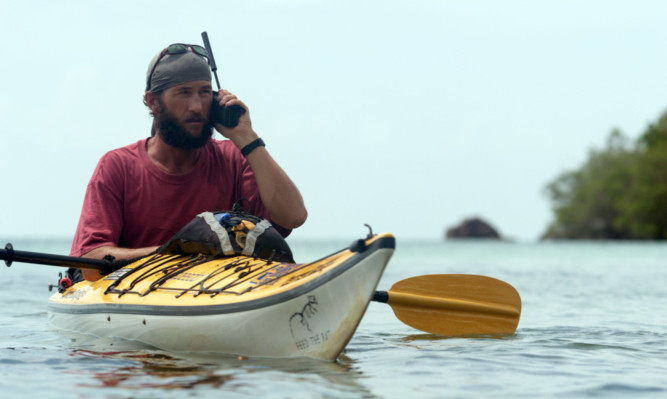 A former window cleaner who became one of the world's greatest explorers will talk about his life and career in Perth.
Jason Lewis spent 13 years travelling around the world under his own steam the first person ever to achieve the feat.
Now the 47-year-old will be plotting a course for Perth to take part in a series of talks for the Royal Scottish Geographical Society.
He will discuss his adventures and struggles at a presentation in the Station Hotel on January 13.
Society spokeswoman Gemma McDonald said: "We are very excited to have Jason speak for us.
"He has had some crazy experiences, from arriving in countries only to discover a military coup, to spending two and a half weeks stuck in the doldrums in the Pacific.
"We can't imagine how he is going to pack everything into one hour."
Mr Lewis said his goal as a 24-year-old window cleaner was to avoid settling for a "mediocre life" so he embarked on his global challenge, which saw him travel more than 46,000 miles.
The idea of circling the planet was certainly not a new one but Mr Lewis was the only person to do it without motors or sails.
His talk, which is part of the 130-year-old society's Inspiring People season, will go some way to explain how he walked, cycled, skated, kayaked swam and pedalled through 37 countries, risking death on several occasions.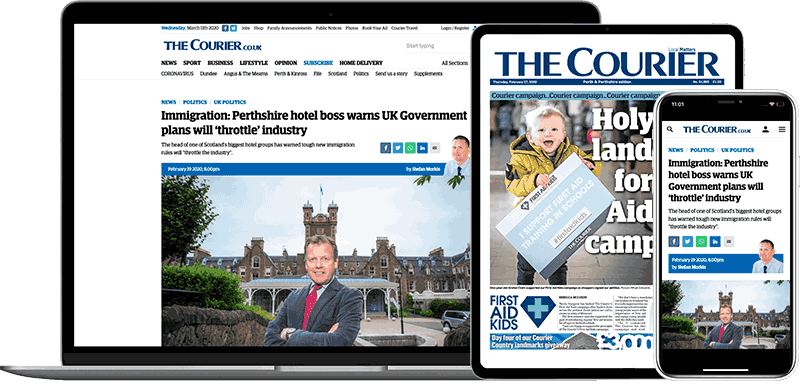 Help support quality local journalism … become a digital subscriber to The Courier
For as little as £5.99 a month you can access all of our content, including Premium articles.
Subscribe