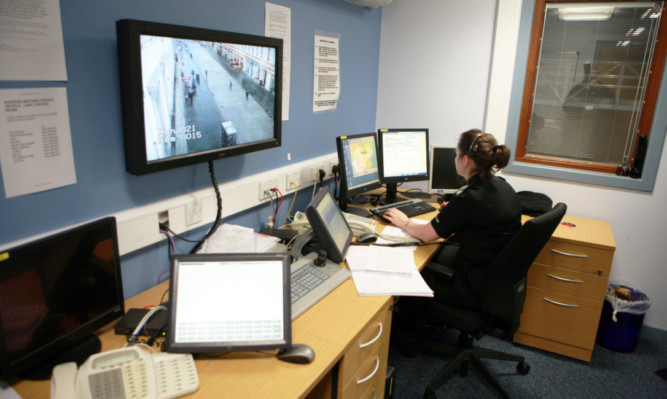 The number of people handling 999 calls at Dundee's police control room at New Year was half the number recommended by the force during busy periods leading to major safety fears for officers.
An email seen by The Courier reveals serious concerns were raised that emergency attempts to contact the force could go unanswered, with just seven call dispatchers and two supervisors on duty over New Year.
Guidelines for minimum staffing levels for busy periods like weekends are 16 call handlers or dispatchers, plus supervisors. The correspondence said staff were working at around half Police Scotland minimum prescribed safe level.
Superintendent Craig Naylor insisted "no risks" to staff or the public came about as a result of the shortages.
The email, sent to a number of senior officers, said: "Having spoken to Team 2, who were night shift last year, they confirm that there were insufficient staff numbers to cope with the volume of calls. We are currently sitting with 2 x dispatchers less than they had last year."
It added: "This creates a workplace which is unsafe, not only because it creates a potential risk to operation officers by reducing the ACR support available but it creates a workplace where the workload on each member of staff is potentially doubled."
In an emailed reply, Chief Superintendent Val Thomson admitted she was "aware that there have been difficulties in staffing levels in Dundee for some time" but said seven people had been offered jobs to address the shortfall.
Mr Naylor told The Courier: "The levels of staff in Dundee over Hogmanay were very similar to previous years and I am content that, while they were busy, there were no risks to those staff or to the public."
A Scottish Government spokeswoman said: "Officer and staff resourcing levels are matters for Police Scotland.
"However, since 2007, this Government has provided 1,000 extra police officers helping to keep communities safe across Scotland.
"The Scottish Government is also committed to no compulsory redundancies for public sector staff."