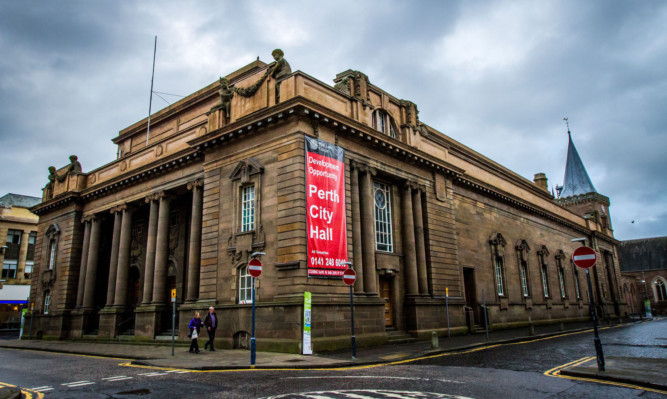 The demolition of Perth's Edwardian City Hall could be off the table once and for all, The Courier understands.
Several schemes for its resurrection, including its conversion into a nightclub, will be placed before Perth and Kinross Council in the next fortnight.
As Historic Scotland becomes increasingly entrenched in its opposition to the hall's destruction, a senior councillor believes his colleagues must plan for a future with a reborn city hall.
Labour group leader Archie MacLellan said the council must be ready to step in with its own plans for its reuse should none of the new schemes prove suitable.
Any parties interested in saving the Edwardian building have until January 16 to submit their detailed plans to Perth and Kinross Council.
Already certain to be considered are plans for its conversion into a market hall to showcase Scotland's fine food and drink, and for a five-star hotel.
Perth Market Place Ltd has revealed its status as a bidder, while Seventy Group spokesman Simon Wilson confirmed that the hotel plan is ready to go as previously outlined, complete with 32 bedrooms, a restaurant, a bar and banqueting facilities.
Others bidders could emerge over the next fortnight, including the creation of a new city nightclub, in the wake of the disappearance of most of Perth's traditional nightspots.
The local authority has twice sought and been denied permission from Historic Scotland to demolish the hall and create a civic square in its place.
A combination of the persistence of bidders and the hardening stance of the Government agency has led senior city centre councillor and Labour group leader Archie MacLellan to realise that it may never allow demolition to take place.
He believes the council must be ready to step in with its own plan for the hall should none of the new schemes prove suitable.
"In my view, if we do not get sustainable options coming forward through this marketing process, then we as a council must have a long, hard look at what we can do with the building.
"It looks increasingly unlikely that Historic Scotland is going to be willing to let the building be demolished. We cannot simply let the city hall sit empty."
Perth City South councillor Alexander Stewart remains open to any viable scheme.
He said: "Nine years ago I told the readers of The Courier that demolishing the hall would be architectural vandalism and I stand by that opinion. We will know who the various bidders are on January 16 and let's hope that there is a worthwhile plan."
Though the timeframe is not set in stone, it is likely that independent property experts Jones Lang LaSalle will submit their assessment and evaluation of the various bids to the council by mid February.
The proposals could then come before a meeting of the full council in late April, when elected members would be expected to take a decision once again.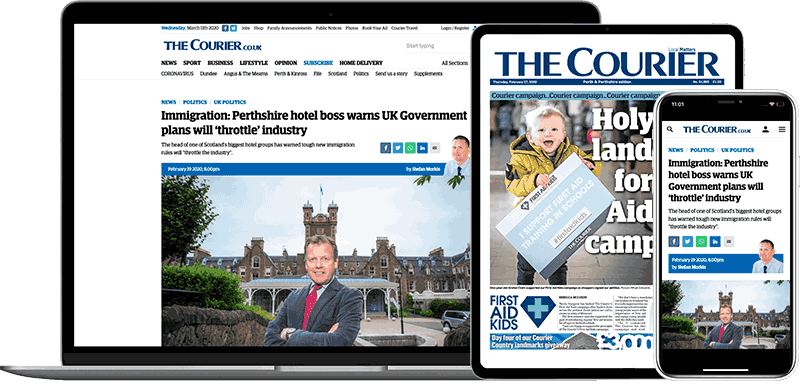 Help support quality local journalism … become a digital subscriber to The Courier
For as little as £5.99 a month you can access all of our content, including Premium articles.
Subscribe