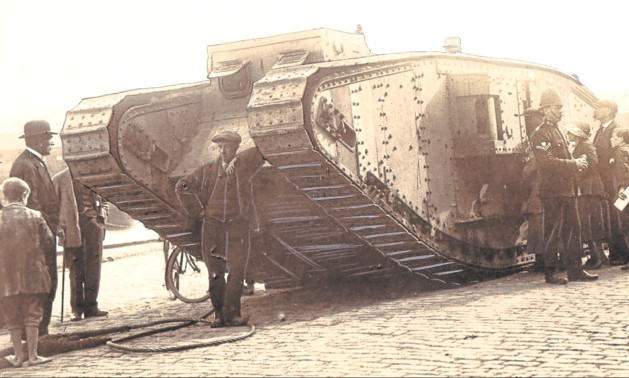 The mystery surrounding a tank gifted to Dundee at the end of the First World War has been solved, thanks to a chance find in a newspaper archive.
Perthshire historian Mike Taylor had been trying for years to find out the history of the Mk IV fighting machine, without success.
The vehicle was one of dozens gifted to communities across the country at the end of the conflict to thank them for raising money for the National War Savings Appeals.
Many were scrapped several years later, and today only one remains at Ashford, Kent.
The Dundee tank arrived in the city in August 1919 and was towed to Dudhope Park, where it remained until it was scrapped in 1930.
Its battlefield past was lost until Mr Taylor found a key piece of evidence in a contemporary article in the Evening Telegraph.
Mr Taylor said: "Nothing was known of the tank's wartime history, but I found an old article about the tank's arrival that mentions its serial number the key to unlocking its history.
"With the serial number it was possible for tank historian Gwyn Evans to trace its history in the records. The tank was one of only 50 built in Scotland by the Glasgow firm of Mirrlees Watson.
"In 1917, as part of D battalion of the Tank Corps, it was commanded by a Second Lieutenant J McNiven and was knocked out by a direct hit at the battle of Cambrai on November 20 during the attack by the 51st (Highland) Division on the village of Flesquieres."
Anyone with more photographs of the tank can contact Mr Taylor via The Courier on 01382 575862.