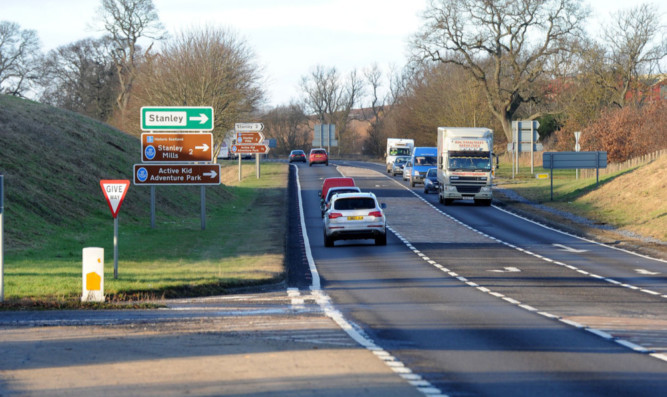 Transport Scotland has insisted that a public inquiry into its £3 billion A9 upgrade scheme will not cause delays.
Landowners are challenging proposals for a mass land buy-out, which will clear the way for the next stage of the long-awaited dualling project between Birnam and Luncarty.
The country's trunk road authority is using compulsory purchase powers to take over acres of farmland and private gardens along the stretch.
Several landowners have objected, however, claiming that plans to close off access to the trunk road will lead to hefty delays.
Earlier this week, The Courier revealed that the Scottish Government's directorate of planning and environmental appeals is to stage a public inquiry in an attempt to decide a way forward.
A Transport Scotland spokesman said that the inquiry will not hold up the project.
He revealed that talks are continuing in an effort to avoid the need for an inquiry altogether.
"We are committed to completing the A9 dualling programme by 2025, with construction work on the first section to be dualled between Kincraig and Dalraddy getting under way this summer, some six months earlier than originally planned," he said.
"The construction start date for the Luncarty to Pass of Birnam scheme is 2017, which allows for the need for any public local inquiry."
He added: "As part of the dualling programme, we also want to make the A9 safer, with proposals to improve access to and from the A9, including between Luncarty and Pass of Birnam.
"We have already consulted on our proposal with local communities and landowners to discuss the dualling programme in more detail and identify any local access issues ahead of the next phase of design work."
He said: "We are currently working with landowners to try and resolve any outstanding objections in advance of the public local inquiry."
Landowners received orders outlining requirements for the development earlier this summer.
Further details were then unveiled at a series of public sessions.
The cost of upgrading the route from Birnam to Luncarty, a length of around six miles, is estimated at £60 million.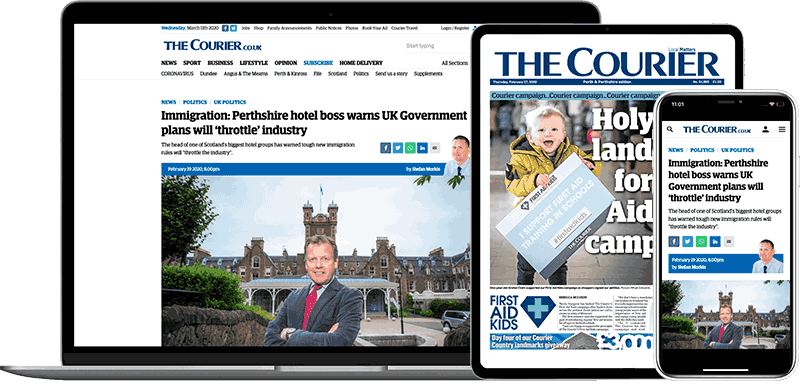 Help support quality local journalism … become a digital subscriber to The Courier
For as little as £5.99 a month you can access all of our content, including Premium articles.
Subscribe