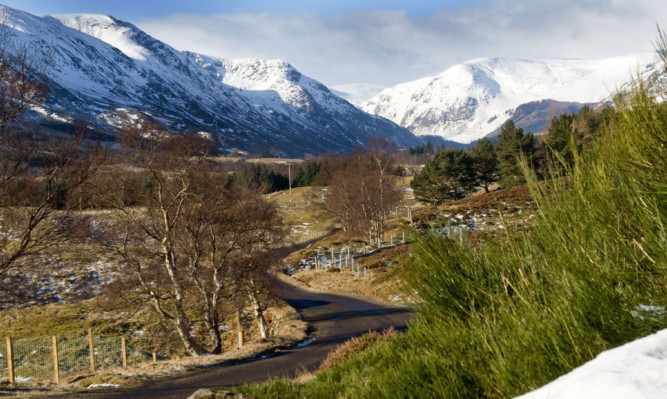 The UK's largest national park has begun consulting on a new outdoor access strategy that aims to encourage more Scots to enjoy the great outdoors.
The Cairngorms National Park boasts some of the country's finest landscapes, wildlife and visitor attractions.
And through its new strategy, Active Cairngorms, the national park authority is looking to improve access and boost the health of locals and visitors.
"Since the park was set up in 2003, 679 miles of core paths have been designated and since 2006, £7.5 million has been spent on paths," CNPA convener Duncan Bryden said.
"In addition, more than 2,000 health walks have been delivered and we're also currently seeing the extension of the Speyside Way.
"However, Active Cairngorms isn't just about paths for us to walk and cycle on it's about managing outdoor access effectively.
"We do this by working with estates and rangers to ensure responsible access to land and water and communicating to residents and visitors about enjoying the countryside responsibly so as not to impact on species and habitats and not interfere with land management practices."
The consultation began this week, with the 'Active Cairngorms' draft strategy available online for comment at http://cairngorms.co.uk/park-authority/our-services/consultations/active-cairngorms.
It runs for 12 weeks.