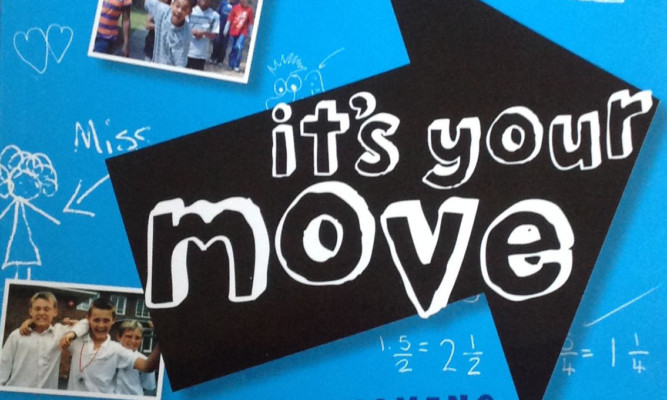 A protest about the religious content of a guidance book handed out in a Perthshire school has been condemned as "petty and vindictive" by a church leader.
A complaint by the Humanist Society that the Scripture Union book was"inappropriate" and an assurance by the head teacher that she would no longerdistribute it brought swift condemnation from Christians.
They accused the Humanist Society of "bullying" in its attempts to suppress It's Your Move, a "fun and friendly guide to moving to secondary school".
Objections to the book, which was given out at a leavers' event at the Robert Douglas Memorial School in Scone by head teacher Gillian Doogan, revolved aroundreferences toseeking guidance from God.
"One ofour members, a parent ofa pupil atthe school, made a complaint to us and we agreed to make contact with you on their behalf," Gary McLelland of the Humanist Society wrote in a letter to Mrs Doogan.
"As you know, many millions of Scots live life without religion. We believe that this material is not appropriate; it promotes one religious belief as more valid than the other and has the potential to cause distress for some children and young people.
"As you will know, the involvementof children and young people in communicating about bullying is a key priority for tackling this issue. We cannot see how the promotion of prayer or a particular belief would help in any way with this. We would like to ask that the school undertakes not to distribute such literature to pupils again."
Mrs Doogan replied this month,confirming a complaint was made known to her at the time of the leavers' event last year.
"The concerns were discussed with the parent who had been brought to myattention and we were able to resolvematters constructively," she said.
"At the time of discussing the matter with the parent concerned I took the decision not to issue the leaflets again."
David Robertson, moderator designate of the Free Church of Scotland: "I am not surprised but I think it is very, very petty.
"You would think they had more todo helping humans rather than nitpicking,particularly against Christians. If oneperson complained they could hand it back.
"The Humanists cannot handle a book which mentions prayer. This is petty and vindictive. I think this is a form of bullying and intimidation, telling a headteacher what to do."
The Church of Scotland declined tocomment on the issue.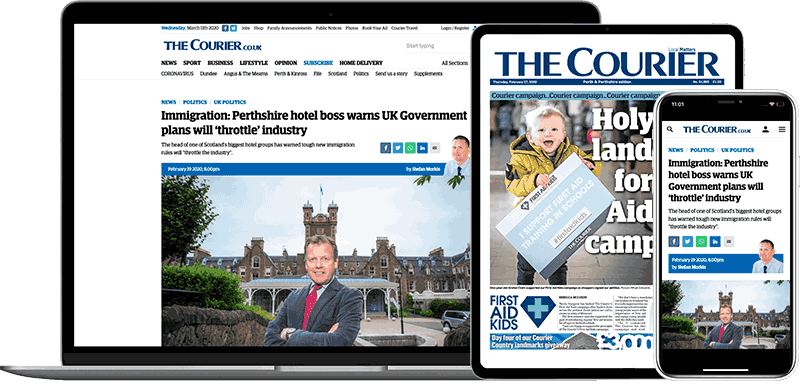 Help support quality local journalism … become a digital subscriber to The Courier
For as little as £5.99 a month you can access all of our content, including Premium articles.
Subscribe