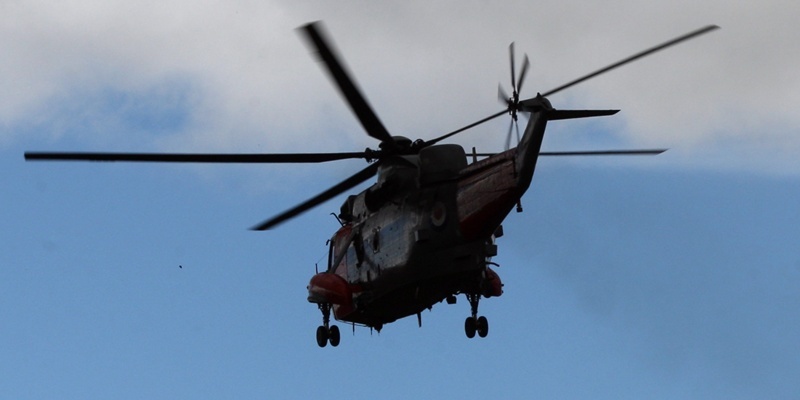 A man enjoying a sun-kissed family day out in Perthshire miraculously cheated death after plunging 200 feet down a cliff.
A huge search and rescue operation swung into action after the 42-year-old fell while hill-walking close to the Melville Monument, Comrie.
An air ambulance, Royal Navy search-and-rescue helicopter, paramedics and mountain rescue teams were all scrambled to the scene shortly before 2pm on Saturday.
Although they quickly found the casualty, physically reaching him proved to be enormously difficult.
Four hours after he fell he was stretchered to safety and flown by air ambulance to the Southern General hospital in Glasgow.
It is understood he was receiving treatment for arm, head and chest injuries, but his condition is not reported to be life-threatening.
One eye-witness spoke of hugely dramatic scenes as the rescue operation unfolded.
"Fire engines, ambulances and helicopters were involved I've never seen anything like it," he said.
"Helicopters landed nearby and appeared to be picking up paramedics and search-and-rescue personnel before flying them to the scene.
"I think the location caused the rescue teams a huge problem and it obviously took some time to get to the poor guy."
Meanwhile, a Scottish Ambulance Service spokesman confirmed it took several hours to reach the stricken man.Difficult location"The area was extremely difficult to access, even with a winch, and a mountain rescue team was called in to help out," he said.
"We were on the scene with an air ambulance for almost four hours.
"The man had fallen 200 feet down some extremely steep terrain, but is now in a stable condition," he added.
Among those quickly on the scene were crews from Tayside fire and rescue. They said paramedics made contact with the casualty relatively quickly.Severely limitedHowever, with initial attempts to reach the man by air ambulance proving fruitless, additional help was called in.
"The air ambulance was unsuitable due to access being severely limited," a brigade spokesman said.
"A search and rescue helicopter was then called out and carried out an aerial assessment of the scene.
"Mountain rescue teams attended and eventually managed to reach the man before carrying him by stretcher to an open area."
The Courier understands the man was visiting Perthshire with his wife and children from their home in the Falkirk area.