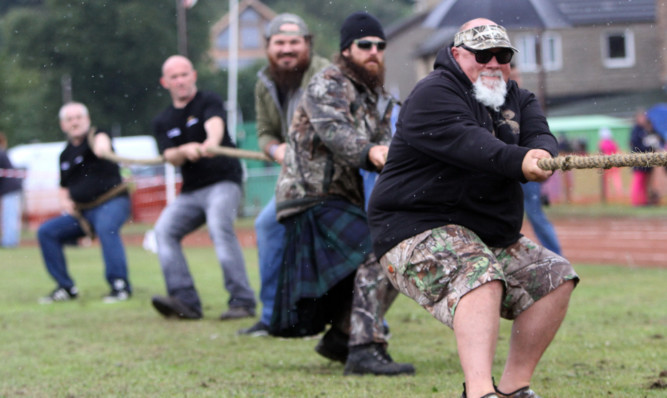 The mystery surrounding the filming of a hit US television show in Fife appears to have been quacked.
Filming for reality series Duck Dynasty was taking place at the Inverkeithing Highland Games on Saturday, with the cast and crew throwing themselves into the spirit of the occasion by taking part in a tug of war competition.
The appearance of the programme's stars the Robertson family sparked a wave of excitement among fans eager to find out why the production had made its way across the pond.
Although the show's producers have remained tight-lipped, a Courier reader's chance encounter on the Lomond Hills last week offers a possible explanation.
Jock McInnes, 58, from Scone, said he had been walking in the hills last Friday when he came across a camera crew.
"I told my friend that it was the people from Duck Dynasty and I went to speak to one of them," he said.
"He was very nice, although a security man stepped in eventually."
So why are they filming in Scotland?
According to Mr McInnes: "I was told that the Robertson clan came from Kinross-shire and they are here to follow that up."
The film crew were also at the Clan Donnachaidh Museum near Pitlochry.
Catherine McCartney from the gift shop said: "They were all really down- to-earth, nice people."
The Louisiana family have amassed a multi-million-dollar fortune from the sale of duck hunting equipment and are established television stars.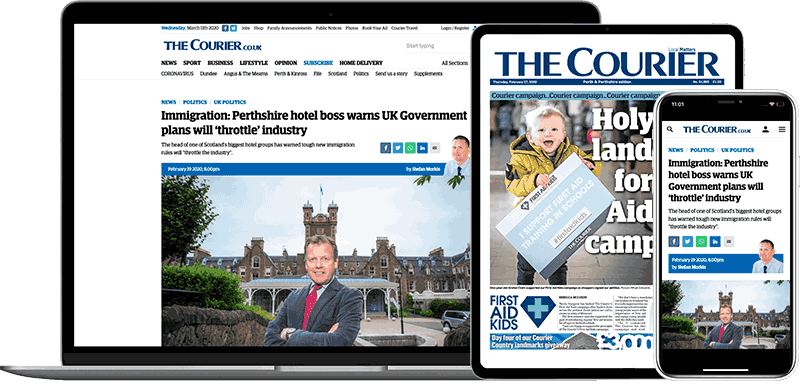 Help support quality local journalism … become a digital subscriber to The Courier
For as little as £5.99 a month you can access all of our content, including Premium articles.
Subscribe