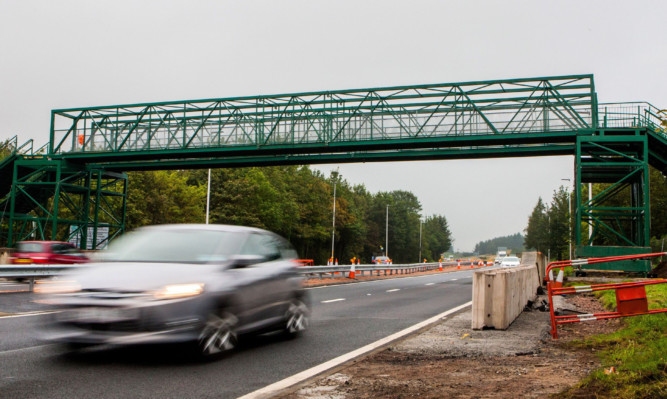 The mother of a teenage girl killed on the A9 is backing a campaign to have a permanent footbridge built over the busy road as part of the Ryder Cup legacy.
Cara-Lee Williams, of Auchterarder, said creating a lasting structure after removing the temporary one currently in place for the competition, may save lives.
Transport Scotland has installed a temporary footbridge over the A9 to allow thousands of golf fans to walk to Gleneagles after arriving by bus and train, but have stressed it will come down once the tournament finishes.
A 'Save the Bridge' campaignis appealing to the Scottish Government and Diageo, the owners of Gleneagles Hotel, in an effort to have the bridge at Gleneagles station retained.The campaign was prompted by the death of Mrs William's daughter, Elli, in 2011.A 79-year-old Glasgow man was also killed while walking on the road in July.
Around £7.4 million has been spent upgrading Gleneagles Rail Station for the Ryder Cup and completing a new link road for golf fans.
Ronnie Johnston, 59, of Auchterarder, is one of the main organisers of the campaign, and he told The Courier he feels it is "scandalous" that the temporary footbridge will be taken away next week.
"I have been told that the Ryder Cup will make in excess of a billion pounds for its organisers so surely this footbridge could be made permanent as a legacy of the tournament for local people," he said.
"Surely they could say 'have the bridge on us guys.'"
He continued: "I have spoken to Cara and she told me she can't go near the bridge it's still too upsetting. However, she has backed this campaign and is motivated to do so."
Mrs Williams commented: "This is a good idea as it may save lives."
Following the tragic death of her daughter in 2011, she had said her passing would leave a "huge void" in the life of the whole family.
Mr Johnston said the online petition had almost reached 1,000 signatures and stated he spent most of Friday asking Auchterarder residents and businesses to get behind a paper petition.
"The campaign is going well and we have had support from hundreds of people, including those in America, England and across Scotland, and today I got some golf fans and even police officers to sign the paper version in Auchterarder," he added.
"A friend told me the footbridge would be taken away but I find this nonsense.
"Young Elli died near there in 2011, and there was also the death of the elderly man from Glasgow this year.
"The footbridge has been put for golf patrons but given the money the Ryder Cup will make, surely it isn't too much to ask to build a permanent footbridge here."
However, a spokeswoman for Transport Scotland confirmed the footbridge was installed to "facilitate" "large pedestrian" movements from Gleneagles Rail Station during the event.
"Road safety is a top priority and as such all our roads and structures are routinely reviewed and maintained by our operating companies on a regular basis," she said.
She added the footbridge will be removed on October 4.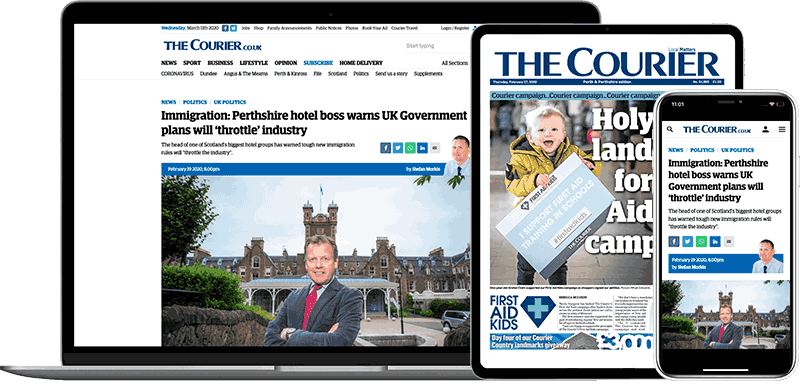 Help support quality local journalism … become a digital subscriber to The Courier
For as little as £5.99 a month you can access all of our content, including Premium articles.
Subscribe