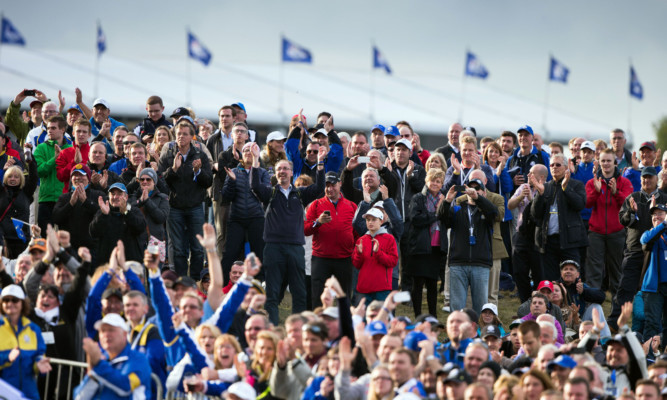 The biggest party Perthshire has ever hosted may have ended, but the celebrations could go on for years.
As the tumultuous cheers died down and the Ryder Cup crowds started to drift away from the PGA Centenary course, the next steps in what amounts to one of the biggest marketing campaigns Scotland has ever known will swing into action.
Hopes are high that the legacy of the 'Ryder Cup effect' will reverberate through Scottish tourism for years to come, pumping tens of millions of pounds into the economy.
On the back of meticulous planning ably assisted by the cooperation of that great imponderable, the Scottish weather Gleneagles was able to show its best face to the watching world.
Basking in autumn sunshine against a backdrop of the Ochil hills, the manicured greens and fairways of Gleneagles presented a powerful depiction of the home of golf.
"You just can't buy advertising like that," said Bob Chilvers from Cincinnati as he looked out over the natural amphitheatre surrounding the tenth green to the hills beyond.
"I caught the players going out early on Saturday, the mist was just lifting and it looked really romantic and atmospheric.
"This is my first trip to Scotland but it won't be my last. I want to come back and play golf next time."
For the economic potential of having been a Ryder Cup venue, Scotland need look no further than Wales which hosted the 2010 event at Celtic Manor.
There has been a 40% growth in golf visitors to Wales with around 200,000 visitors a year coming simply to play golf on the country's 200 courses.
The lucrative side of golf tourism was much in evidence at the event with spectators keen to buy clothing and other mementoes of their stay in Scotland, with the massive retail hall in the tented village resembling something like first day of the January sales.
"Everyone seems on a mission to spend," said one delighted retail assistant, who revealed that demand had been so high they had sold out of various items and had to have more stock hastily dispatched overnight to meet demand.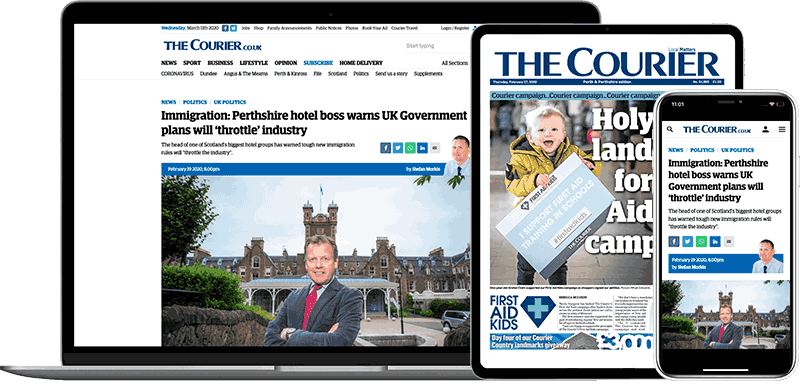 Help support quality local journalism … become a digital subscriber to The Courier
For as little as £5.99 a month you can access all of our content, including Premium articles.
Subscribe