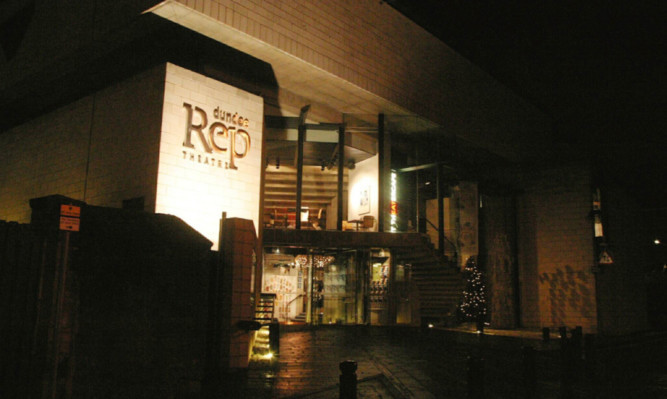 There were demands for an urgent review of funding for Scottish cultural institutions after it emerged artistic bodies could see the cash they receive slashed.
Applications for funding from Creative Scotland have more than doubled, with cash-strapped theatres and festivals demanding more than £200 million despite there being just £90m available.
The oversubscription could have a major impact on the coffers of award-winning arts bodies, such as Dundee Rep Theatre and StAnza festival, if they lose hundreds of thousands of pounds in finance.
Liz Smith MSP has called for an urgent review of the situation.
The Scottish Conservatives' cultural spokeswoman said: "There is a significant issue facing public spending on Scotland's cultural bodies.
"The Education and Culture Committee at Holyrood has been told many times in recent years that Scotland cannot expect to flourish in the arts world unless more money is spent on developing key components of the sector including film, music and drama facilities.
"With tight budgets this creates considerable pressure and so it is little wonder that the 'ask' from the arts bodies far outweighs the projected funding from Creative Scotland.
"The Scottish Conservatives believe there is an urgent need to review both the priorities and structure of funding and to ensure there can be greater economies of scale wherever possible."
Dozens of arts bodies in Courier Country are now facing an anxious wait to see if they will get the funding they require.
StAnza festival director Eleanor Livingstone said: "We have always been very grateful for the support from Creative Scotland, which has enabled us to develop and expand, especially over the past four years with Flexible Funding and Programme and Project Funding.
"It has been hugely satisfying and rewarding that StAnza has been such a success over this period, in terms of our ambitious programming, our critical and popular success, our increased profile both national and international, and our local community and educational outreach work.
Philip Howard and Jemima Levick, joint artistic directors of Dundee Rep, echoed Mrs Livingstone's sentiments.
In a statement, they said: "We are impressed with the rigour and professionalism with which Creative Scotland are tackling the difficult task of assessing the Foundation Funding applications for many deserving organisations.
"We remain confident, with Creative Scotland's support, that we can continue to create and deliver a world-class artistic programme for east central Scotland."
Creative Scotland chief executive Janet Archer said that deciding how to divvy out the money was "extremely challenging" and that all applications were being rigorously assessed.