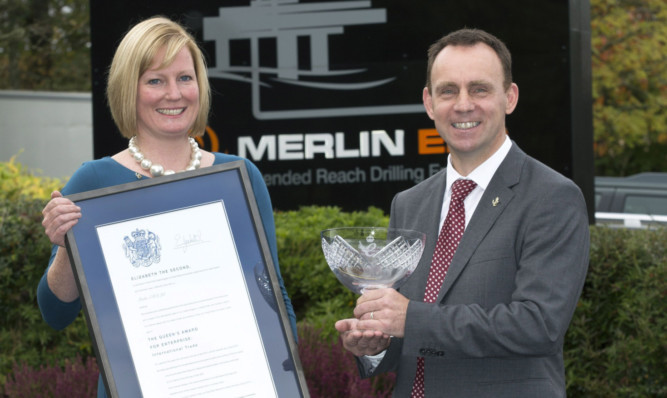 A Perth company has been awarded the UK's highest accolade for business success.
Drilling engineering consultants, Merlin ERD, was presented the Queen's Award for Enterprise in recognition of its performance in the international trade sector.
Founded in 2007, Merlin ERD provides engineering support to the oil and gas industry.
Since its launch it has secured £10 million of oil revenue for Perthshire. It is one of only 10 businesses in Scotland to be rewarded in this year's Queen's Awards, and one of only around 100 businesses across the UK.
The Lord Lieutenant of Perth and Kinross, Brigadier Mel Jameson, presented the rose bowl to Merlin at the company's headquarters.
Managing director Iain Hutchison described the accolade as "a magnificent honour".
"It reinforces our position as the leaders in our field of specialised drilling for the oil and gas industry.
"We will display our royal-backed credentials with pride and I'm sure our success will reflect well on both Scotland and Perth as a stamp of business excellence based locally but operating globally."