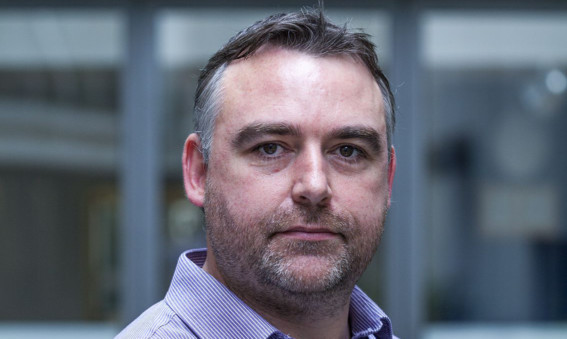 A big hitter in Scotland's arts scene has been appointed to lead Perth Theatre and the Concert Hall through a time of unprecedented change and struggle.
As chief executive of Horsecross, Gwilym Gibbons will oversee one of the largest arts projects in recent years.
He will guide the organisation through the £13 million rejuvenation of Perth Theatre, which closed in January to enable its celebrated Edwardian auditorium to be restored.
The building is to be extensively modernised and extended over the next two years, to create new performance and learning spaces and a new entrance.
The venue and the popular Concert Hall is at the heart of arts and culture in Perth and Kinross and has a track record of fine productions and a reputation for launching the careers of many stars and respected backstage staff.
Mr Gibbons will call upon more than 20 years' experience in the arts sector in Scotland having most recently served as director of Shetland Arts, where he was credited with delivering Lerwick's £14m Mareel Cinema.
He will assume the role from interim chief executive Colin McMahon at a time when the organisation has had to think creatively to ensure it retains its reputation.
It has taken drama and music to alternative venues across Perth and Kinross during the theatre's closure and has specially commissioned plays for smaller, more unusual spaces, such as hotels.
In addition, it has been fighting to secure the money needed to fully fund the renovation, with a significant sum still outstanding though that shortfall has been underwritten by Perth and Kinross Council.
Horsecross Arts chairman Magnus Linklater hailed the appointment and added: "Gwilym's knowledge of the theatre and music scene will enable us to build on our successful programme of concerts and shows, both in the Concert Hall and at different venues across Perth and Kinross, during the period when the theatre is closed for restoration and redevelopment.
"From next month's pantomime at the Concert Hall and on into an exciting series of new shows in the new year, our aim will be to reach out to audiences of all ages."
Mr Gibbons, who will start in January, said: "I'm delighted to be joining and leading the Horsecross team at such an exciting time in the organisation's development.
"I am very much looking forward to building on the success of Perth Concert Hall and Perth Theatre to date."