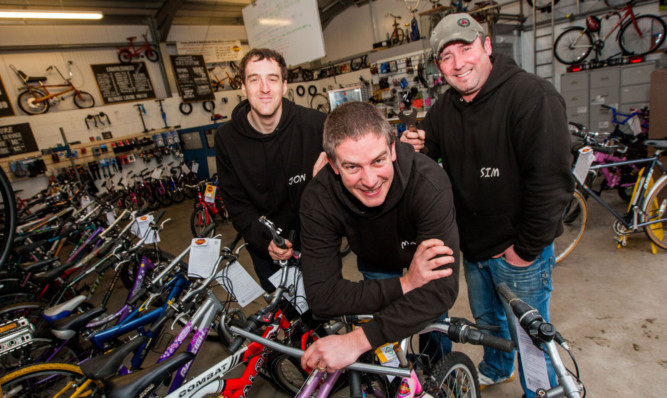 An innovative Perth social enterprise is celebrating after recycling its 15,000th bicycle.
The Bike Station, in Friarton Road, takes unwanted cycles and gives them a new lease of life before selling them on at affordable prices.
The bikes are refurbished by an army of volunteers, including inmates at several Scottish prisons.
Mark Sinclair, who is in charge of the enterprise in Perth, said: "I am exceedingly proud to have hit the 15,000 milestone because it's not been easy.
"We have a small team of employees and there are several volunteers and we couldn't have got there without everyone's help. Handling 15,000 bikes is an enormous thing to do and we can't do it with five or six people, it takes lots of people to help out.
"The people who help have learning difficulties, are long-term unemployed, people with all sorts of different stories but their stories are not relevant, what matters is that they want to help.
"That spirit is what's made this happen and I think that's really important.
"The generosity of the public in donating the bikes is brilliant. They've made it happen and we've facilitated it but they've donated the bikes, volunteered, bought the bikes and supported us in lots of different ways, so we owe a big thank-you to the people of Perth and Kinross.
"We haven't made a song and dance about this before but I think it's time we did."
The Bike station has also been responsible for ensuring prisoners at five jails across the country are given skills they can use once they are released.
Mark said: "We work with the Scottish Prison Service. We have five different prisons on board and they have bicycle repair shops set up there. We train the inmates and officers on how to repair the bikes for us.
"Some of the bikes will have been sent to, say, Perth prison where they have been stripped down, cleaned up, put back together and sent back out to us. We then check over the work and give them feedback on the quality of the work; it's a developmental approach."
Mark is not resting on his laurels, though, and has already set the group new targets. "For next year, we need to become a little bit more efficient," he said. "We are looking to reduce our costs but, at the same time, we'd like to be employing more people.
"Along with that, I have a pet project, which is working with young people who are at risk of being in trouble with the police. We train them in bike mechanics, up to a certified standard, so they can get a qualification.
"We've applied for further funding and, subject to that being approved, we hope to roll the scheme out across Perth and the surrounding areas."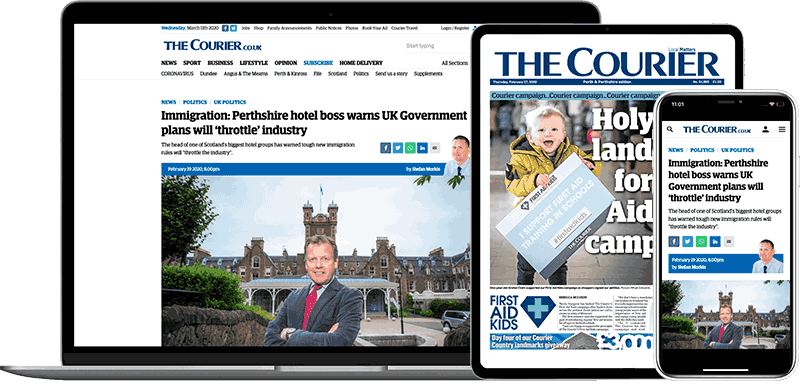 Help support quality local journalism … become a digital subscriber to The Courier
For as little as £5.99 a month you can access all of our content, including Premium articles.
Subscribe