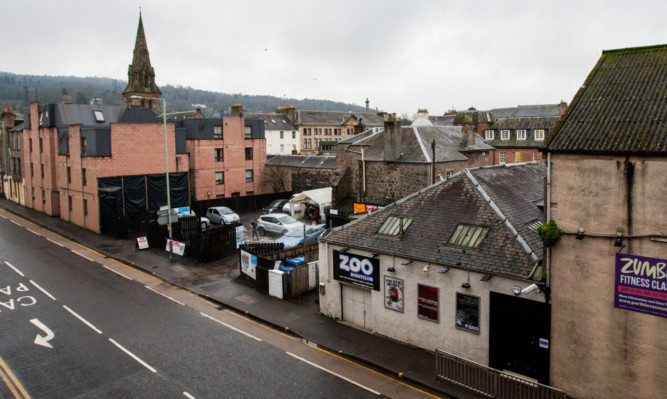 A well-known Perth nightclub could be demolished to make way for housing if an ambitious plan is approved.
It is proposed to raze the Zoo nightclub on Canal Street to the ground, along with an adjacent car wash, to allow the development of 38 affordable flats.
If passed by Perth and Kinross Council, the application submitted by Perthshire Glazing Co Ltd will see four levels of accommodation built in a plan backed by Fairfield Housing Co-operative.
Zoo is one of Perth's most popular late night venues and was previously known as Curly Lloyds, Bliss and Envy and, in its heyday, Electric Whispers.
Blog:Happy(ish)memories of iconic Perth's Zoo nightclub
A supporting statement lodged by architects Muir, Walker and Pride says the nightclub is a "dilapidated" structure and should be demolished.
The document states: "It (Zoo) is considered to have reached the end of its useful life and has little or no architectural merit.
"The windowless frontage is unattractive and provides no depth or interest to what is an important and prominent street.
"It is proposed that the existing nightclub be demolished and the site developed to provide new, affordable apartments for sustainable city centre living. The proposed use is considered compatible with adjacent land uses and the location has excellent public transport links."
The architects say that various window themes for the planned development have been inspired by the attractive facade of the former Loves building nearby.
Coloured glass, timber framework and decorative motives of the arts and crafts building have also been incorporated into the design in a "new and imaginative" way.
The proposed development will be built over three traditional storeys, with further accommodation under a mansard roof, and will be "car free".
The architects' document adds: "This is a proposal supported by Fairfield Housing Co-operative for much-needed affordable housing in a city centre location.
"It is an attractive and carefully considered proposal, which sensitively integrates a new building into a fragmented urban setting."
Fairfield chief executive Grant Ager said: "Fairfield is delighted to bring affordable homes bringing people back into the heart of the city centre.
"The need for housing in Perth shows no sign of diminishing and this is part of our commitment to deliver several hundred homes in Perth with our partners, Kingdom Housing."
A plan for 32 flats, a shop and parking was approved in 2009 but has since lapsed.
A subsequent proposal for a car wash and food outlet was also approved, and a plan to demolish the nightclub and build 38 flats was lodged in June this year but was then withdrawn.
The architects and developer have since held meetings with council planners to discuss the proposal.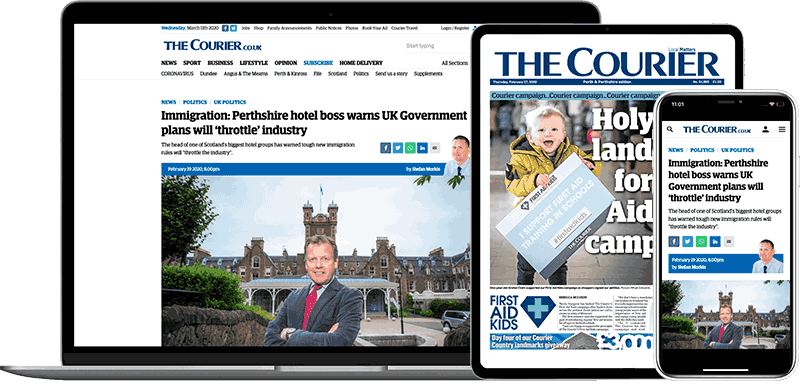 Help support quality local journalism … become a digital subscriber to The Courier
For as little as £5.99 a month you can access all of our content, including Premium articles.
Subscribe