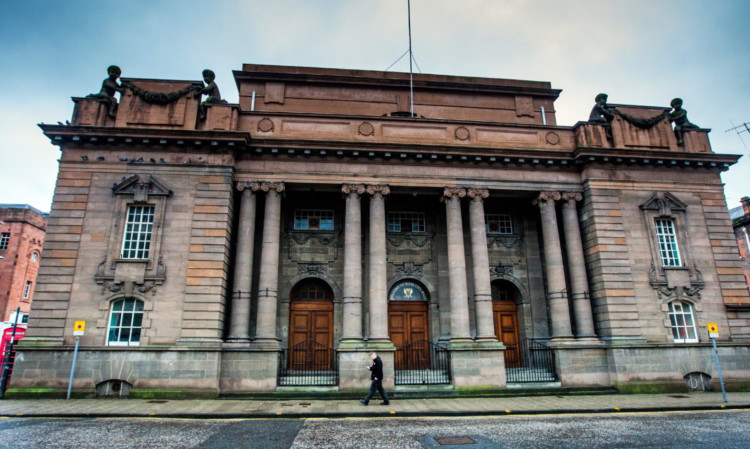 The decade-long quest to resolve the future of Perth City Hall has taken yet another twist.
Councillors accepted that converting the listed Edwardian hall into a five-star hotel was an acceptable course of action but questioned whether it has the necessary financial backing to become a reality.
Members of the development management committee were told that the viability of the project was not a matter that should concern them at this stage and they should restrict their deliberations to the application before them.
Faced with a conversion plan which was backed by Historic Scotland and in accordance with their own development plan, the councillors unanimously approved the application.
Various councillors made it clear to the applicants, the Seventy Group, that they would require to demonstrate that the proposal had serious financial backing if it was to progress.
Malcolm Smith, planning consultant for the Seventy Group, outlined its vision, which would see the city hall converted into a 32-bedroom, five-star hotel with amenities including a restaurant, bar, banqueting facilities and outdoor terrace area.
He said it was the intention to retain the character of the building, with most of the changes happening inside.
"The foyer and stairs will remain as they are," said Mr Smith, adding that there would be a horizontal division of the building to create the floors.
"We will be very careful to keep as much of the intrinsic character. What we want is the least intrusion with the most benefits."
He said that a new hotel demonstrated clear economic benefits for the city of Perth in terms of employment during construction, and in the longer term as a visitor draw.
Mr Smith maintained that the economy had improved recently, paving the way for the hotel.
"Now is the right time for this hotel development to come forward," he said.
The financial viability of the project proved a thorny issue for Councillor John Kellas, who pressed Simon Wilson of the Seventy Group about the strength of backing for his vision.
Mr Wilson assured him that he was confident in light of "positive discussions" held with international hotel operators who were impressed by the plan.
"The site is unique in the centre of Perth and an iconic structure in my opinion, the location is second to none," said Mr Wilson.
While financial information was commercially sensitive, he conceded that they would require to be more forthcoming as their application progressed through the system.
Councillor Willie Robertson said he has seen the positive impact hotel development has had in historic parts of Edinburgh.
However, he wondered about the time scale envisaged by the Seventy Group for the project.
Mr Wilson said they had moved rapidly over the past few weeks and it was now out of his hands.
"It is really up to the council," he maintained.