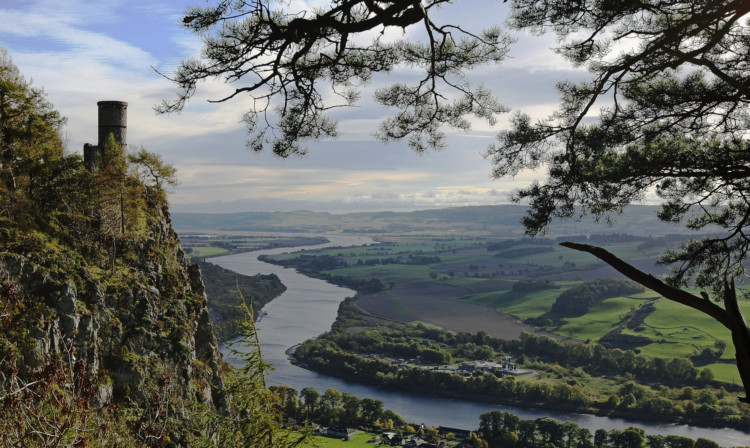 Millions are to be invested in an ambitious project that aims to help people "walk in the shadow of kings" by restoring the lost heritage of the Tay valley.
The modern-day agricultural landscape of the Carse of Gowrie conceals a rich and colourful past when some of Scotland's most powerful leaders ruled from within its boundaries.
Kings and warlords, castles and strongholds all shaped the land we see around us today, and a new £2.6 million initiative aims to restore them to public consciousness.
The cash has come from the Heritage Lottery Fund and will help to unite 28 intricately linked local projects to bring the region's history back to life.
They will enable locals to become involved in archaeological digs, learn traditional skills, restore old buildings and improve the environment.
A centrepiece of the project will be the first major study of the giant hill fort that once stood guard on the summit of Moncreiffe Hill.
It was a seat of power in Iron Age Tayside, from where a chieftain controlled the land for miles around, but no excavation of the site has ever taken place.
The project, which will be led by the Perth and Kinross Heritage Trust, should begin this summer.
As the wider project progresses there will be opportunities for individuals, communities and schools to become involved in a host of activities, while a number of bursaries will also be available.
It is being directed by the Tay Landscape Partnership, which aims to use the funding to encourage people to explore and reconnect with the Tay and Earn Estuaries, and rediscover their history.
The name Tay itself was first written as Taus by a senator of the Roman Empire and is thought to mean "the strong one".
Abernethy was once the stronghold of Nechtan, king of Picts, while the Earn has links to a mythical goddess queen and Gowrie is thought to derive from the Gaelic Gabrin, a 6th Century king from Dalriada, reigning from about 537.
Project volunteers will be asked to help excavate the Moncreiffe Hill fort, where a new "Pictish stone" will be carved and erected, where one once stood to mark the boundary of ancient Royal Forteviot.
The partnership will also be seeking volunteers to learn how to restore and preserve fruit trees. Monks planted orchards throughout the Carse and fruit varieties from around the world can still be found.
The partnership's manager Shirley Paterson said: "We hope to awaken people's imagination through a variety of events and festivals.
"The year kicks off at Moncrieffe Fort with a family fun morning on Saturday June 7 and there will be a host of opportunities to take part thereafter."
To find out more visit www.taylp.org or call 01738 477083.