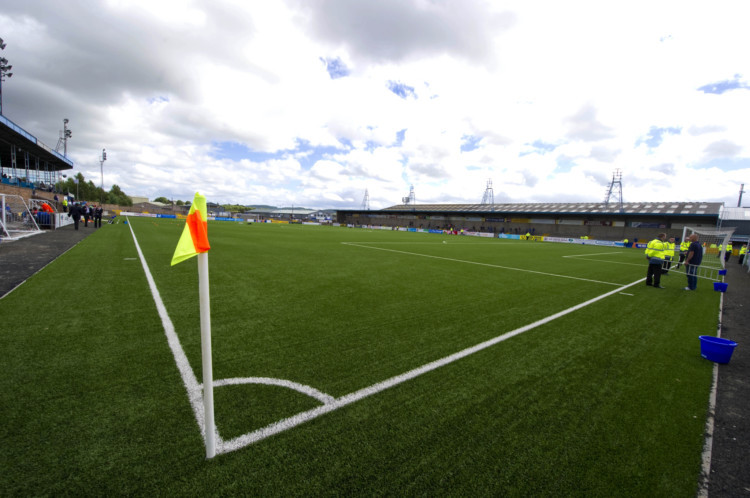 A Perth teenager was told he was "lucky to continue to have two hands" after he admitted letting off a smokebomb during a football match in Angus at Forfar Sheriff Court.
James Orr, 17, of Murray Place, admitted igniting a thunderflash in the crowd at Station Park in Forfar on February 2 and showing utter disregard for the safety of others.
Orr was originally charged with deafening another supporter but this was dropped by the Crown.
The thunderflash, which creates a loud noise and smoke, was ignited during Forfar Athletic's Scottish Cup fifth round tie against St Johnstone.
Saints won the game 4-0 on their way to lifting the trophy.
Orr, who appeared in the dock wearing his Perth Academy school blazer, had previously been excused attendance from previous callings of his case because he was sitting his Higher exams.
His defence agent Brian Bell submitted letters attesting to his client's character from the school's rector Jonathan Lothian and Duke of Edinburgh coordinator Mr Borland.
Sheriff Gregor Murray told Orr: "The first thing I need to say to you is that in the early part of this year I attended a demonstration organised by Police Scotland at Dens Park in which smoke bombs were let off. They cause smoke, confusion and noise.
"They are likely to go off on your hands and you are lucky to continue to have two hands with which to play tennis and golf.
"The device could have slipped from your hands and fallen into a child's hood or fallen under a seat.
"Thankfully no one appears to have been injured as a result of your idiotic behaviour."
Sheriff Murray said he would defer sentence for one year for Orr to be of good behaviour.
He added: "That means you have to stay out of trouble. It means that if you go out with friends you are not going to get drunk and behave idiotically.
"When you come back to court in a year's time you can expect to be treated leniently if you have been of good behaviour."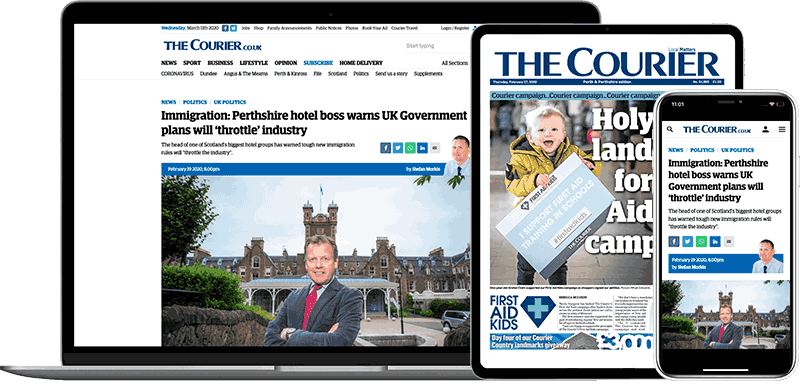 Help support quality local journalism … become a digital subscriber to The Courier
For as little as £5.99 a month you can access all of our content, including Premium articles.
Subscribe