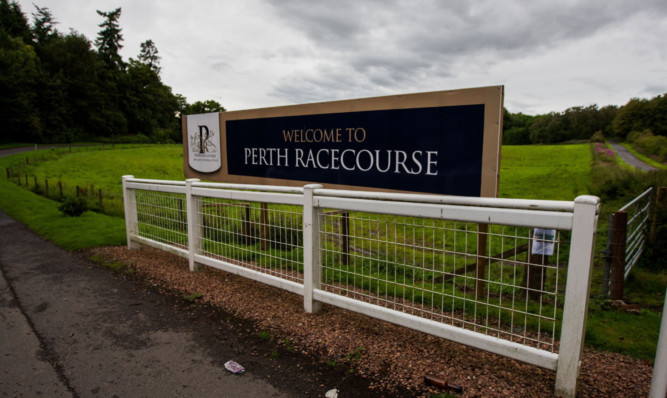 A major investment will secure Perth's position as the leading horse racing venue in Scotland.
Following three years of discussions, plans for a £1.2 million development at Perth Racecourse have been unveiled.
This will provide accommodation for up to 60 jockeys, trainers and stable staff on race days and offer budget beds to tourists.
Sam Morshead, general manager of Perth Racecourse, told The Courier he was confident the plans would put them "way ahead" of venues like Ayr and Musselburgh.
"This isn't going to be ordinary," he said. "We have been planning this for three years and we are very much looking forward to getting it. It's going to be a huge enhancement to our facilities for owners, trainers and stable staff who come to Perth.
"On average, they travel 175 miles further to come here so we must have better facilities."
Perth Racecourse is the only one in the country not to have stables on the same site.
At least six full-time jobs will be created as a result of the development, with further part-time opportunities anticipated if the it proves popular.
The project will also meet an increasing need for accommodation for visitors to Perth, as it will be open all year round.
Mr Morshead added: "There is nothing similar in the area. It is really going to be top of the range and we are looking for interested parties to invest in our project."
Discussions about the development are ongoing between the board of Perth Hunt and Mansfield Estate, owners of Perth Racecourse.
A planning report submitted to Perth and Kinross Council also suggests it would be "logical" to attempt to recoup the costs by letting out the accommodation.
The document, which has been prepared by Heritage Solutions (Scotland) Ltd, states: "The board anticipates that residential accommodation will prove very attractive to patrons using the racecourse for conference and social events, as currently and successfully marketed in the Nelson Stand."
Studies carried out by GVA RGA Consultants indicated a "positive outlook" for the facility, which will offer 33 en-suite bedrooms, along with catering, bar and lounge amenities.
The new venue, which has been dubbed The Lodge, will replace existing stables that were built during the First World War and are "no longer fit for contemporary use", as they fail to comply with strict Jockey Club guidelines and pose a safety threat to travelling horses due to their proximity to the A93 road, which acts as a "disincentive" to trainers.
Rather than being forced to load their animals into vehicles and travel along a busy road, trainers will instead be able to lead them directly to the racetrack from the new stable block attached to the hostel, which will accommodate up to 113 horses.
The report by Heritage Solutions (Scotland) Ltd explained: "To resolve both the issues of below standard accommodation and improved traffic management, the board bought a site near the racecourse buildings on which to build suitable accommodation block with nearby stables."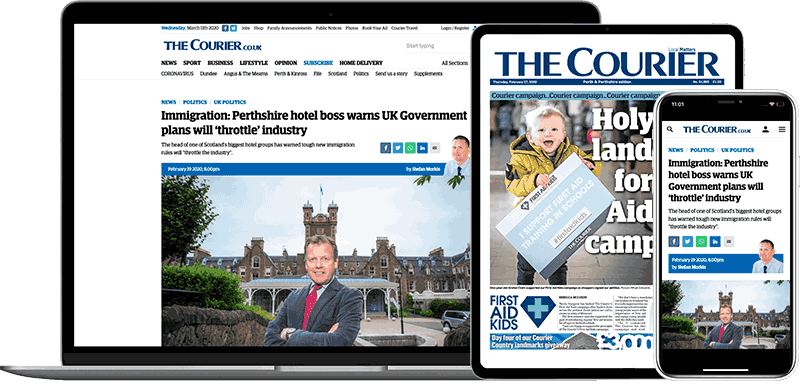 Help support quality local journalism … become a digital subscriber to The Courier
For as little as £5.99 a month you can access all of our content, including Premium articles.
Subscribe