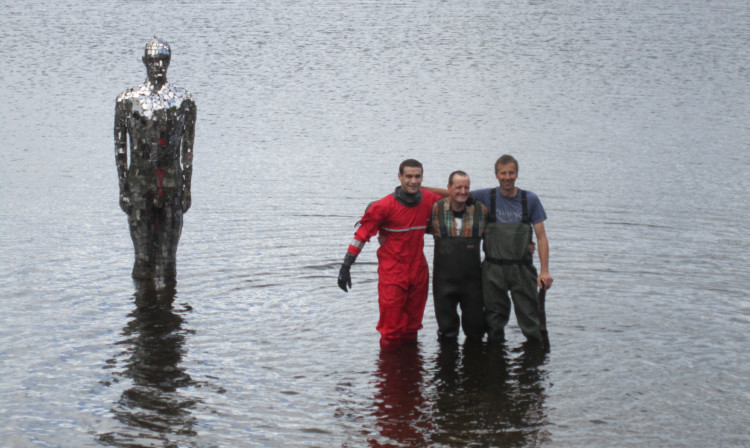 A statue of a mirrored figure is to become a permanent feature at Loch Earn.
Four similar artworks were loaned to the Four Seasons Hotel, near St Fillans, by sculptor Rob Mulholland last year.
The hotel's owners were thrilled by the reaction to the pieces and have now decided to install Rob's latest sculpture, Still, in the shallows of the loch.
The mirrored form is designed to appear as if it is continually changing, reflecting the light, rippling water, rocks on the beach and the ever-changing Scottish weather.
Andrew Low, the hotel's owner, said: "The Four Seasons chose to commission Still after the huge success of last year's Art in the Loch.
"I enjoyed our previous collaboration and I feel that Rob Mulholland's new method of creating these inspirational three-dimensional statues works so well in this rural lochside Perthshire setting.
"The mirrored figure integrates with the fluid texture of the water and I feel Rob has excelled himself with Still.
"After the positive reaction we got from his last installation, Four Seasons, we knew that our visitors would be ecstatic to hear that we have purchased a new figure from the extremely talented Scottish artist.
"The hotel already benefits from outstanding views which the new addition only adds to."
The statue has been placed in front of the hotel jetty, looking southwest down Loch Earn.
To celebrate the new arrival, the hotel has launched a photography competition.
Visitors are asked to post their pictures of the figure on the Four Seasons Hotel Facebook page, with the competition running until 9am on June 30.
The winner will receive a miniature Rob Mulholland mirrored figure and dinner, bed and breakfast at the hotel.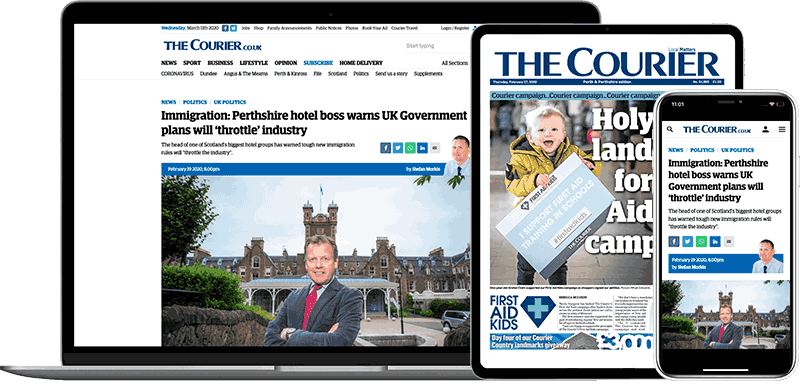 Help support quality local journalism … become a digital subscriber to The Courier
For as little as £5.99 a month you can access all of our content, including Premium articles.
Subscribe