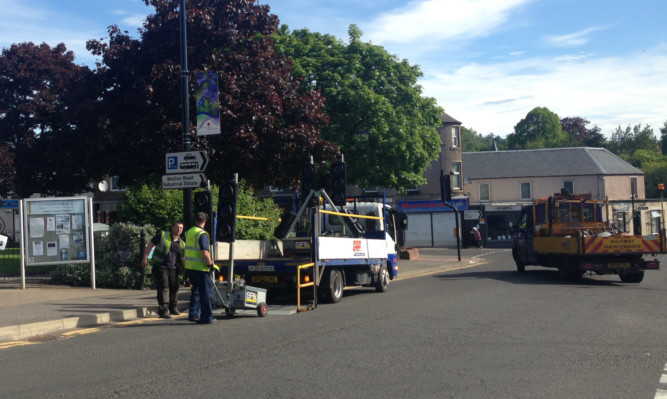 An experimental traffic lights switch-off in Perthshire's biggest town got off to a shaky start when emergency crews were called out to an accident just hours after the lights went dark.
Perth and Kinross Council have taken the unusual step of pulling the switch on traffic lights in the centre of Blairgowrie.
They hoped it would end long-standing congestion misery in the town.
The move follows a hard-fought campaign by local residents who were fed up with lengthy tailbacks and constant congestion in the busy Wellmeadow area.
The system was shut down at 10am and traffic flow is being monitored by community councillors.
Can't blame the lights for rear ending someone! #Blairgowrie pic.twitter.com/rfGRk8D9To

— Ally (@AllySch81) June 10, 2015
However, confidence may have been shaken by a shunt early in the afternoon at the junction of Commercial Street and the Wellmeadow.
The two-week pilot scheme could be halted if any safety issues come to light, but if it continues to be a success, the lights are likely to be turned off for good.
For a full report on the first day of the trial, see Thursday's Courier or try our digital edition.