Veterans and serving soldiers gathered at Balhousie Castle, home of The Black Watch, for a ceremony to mark Armed Forces Day.
As a nod to the 200th anniversary of the Battle of Waterloo, among those gathered were members of the Royal Scots Dragoon Guards.
The regiment is descended from the Royal Scots Greys, a cavalry regiment known for its exclusive use of grey horses.
The parade into the castle grounds was led by five of the regiment's mounted troop, including Second Lieutenant Mike Houstoun.
As part of the ceremony a special flag was raised above the castle to the tune of Highland Laddie played on the bagpipes by Pipe Major Alistair Duthie, piper to the Provost Liz Grant.
Mrs Grant thanked those present, saying: "it is our opportunity to take a moment and remember those men and women of our armed services, who yesterday, today and tomorrow serve their country at home and abroad many of whom will be asked to make the ultimate sacrifice to keep us all safe."
Quoting from the Order from the Service of Remembrance, the Rev Andrew Patterson said a prayer to all those "gathered from the storm of war" and gave thanks to those who "defend the Queen's peace against all who threaten the Commonwealth and her peoples".]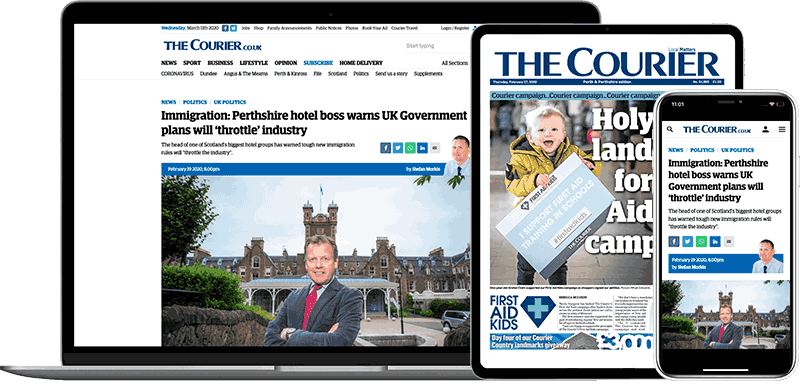 Help support quality local journalism … become a digital subscriber to The Courier
For as little as £5.99 a month you can access all of our content, including Premium articles.
Subscribe