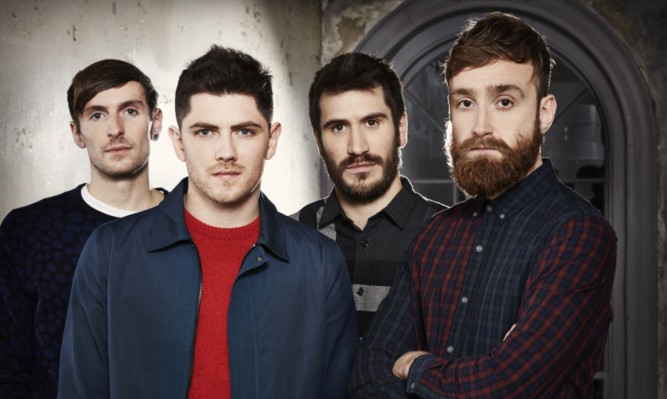 T in the Park headliners Twin Atlantic have released a cheeky range of osprey-themed T-Shirts to celebrate the festival's move to Strathallan Castle.
The Glasgow rockers, who will top the bill at the Radio One stage on Saturday, announced to fans that they had printed a limited number of tees featuring an image of the protected species.
The birds of preys' arrival at Strathallan Estate earlier this year sparked a major row which threatened the festival's future.
An exclusion zone has had to be set up around the birds' nest.
Artist Pablo Clark, who designed the T-shirts, said the idea came from the band members.
"I definitely think there's a bit of tongue in cheek humour there," he said.
"I think anyone who has been following this festival knows what a big thing this change of venue is and that can be summarised nicely by the osprey."
T in the Park was forced to leave its traditional Balado home after safety fears about an underground pipeline.
Organisers DF Concerts won planning permission despite the best efforts of protest group Stag, whose members argued the show would be a danger to wildlife and the environment.
The festival showground is taking shape with all stages, tents and big wheel now in place.
The first wave of campers are expected to arrive on site on Thursday.
Revellers have been encouraged to pack for all weathers, with early forecasts suggesting changeable conditions over the weekend.