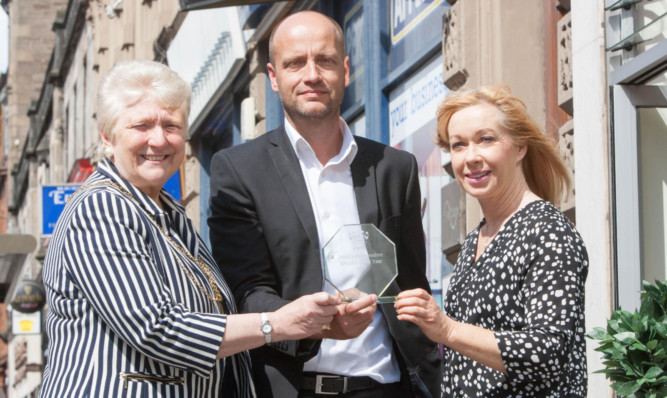 Provost Liz Grant congratulated the winners of this year's City of Perth Independent Business Competition.
More than 6,000 votes were cast by the public the highest number ever and hairdresser Copperfields on South Methven Street won best independent retailer.
Indian restaurant Nawaab, also on South Methven Street, won best independent eatery for the second year in a row.
The competition is now in its third year.
Picture by Phil Hannah